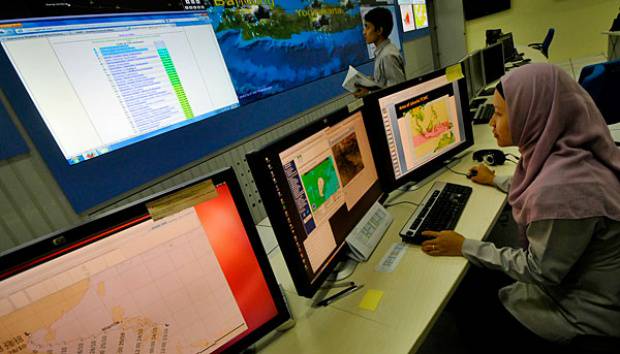 TEMPO.CO, Jakarta - The Meteorology, Climatology and Geophysics Agency (BMKG) warns that in the next week or so the temperatures across Indonesia will likely remain hot. The BMKG said that the apparent position of the sun will continue to the south, while the atmospheric conditions will still be dry with small potentials of clouds accumulating.
"BMKG encourages people affected by this hot air to drink enough water to avoid dehydration, wear clothing that protects the skin from the sun when outdoor, and be alert of activities that can trigger forest and land fires, especially in areas which has high forest and land fire potential," BMKG deputy for meteorologist R. Mulyono R. Prabowo said on October 21.
Over the past few days, the temperature during the day has been very hot, with several observation stations recording up to 37° C since 19 October.
On October 20, three BMKG observation stations in Sulawesi recorded temperatures of 38.8°C in Makassar, 38.3° C in Maros, and 37.8° C in Sangia Ni Bandera. These are the highest temperatures in the past year.
The BMKG also urges people to be mindful of strong winds that may hit Java, Bali, West Nusa Tenggara, East Nusa Tenggara, South Sulawesi and South Kalimantan.
TEMPO.CO