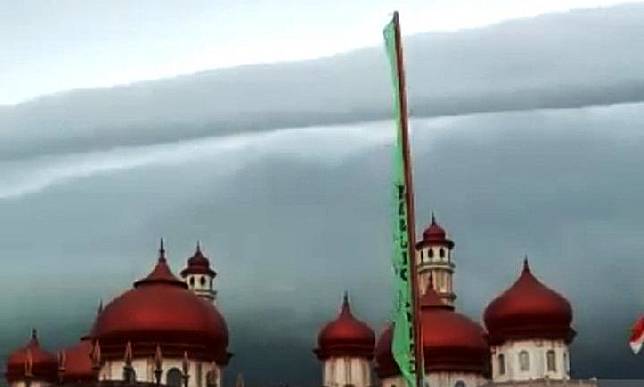 TEMPO.CO, Jakarta - The long black cloud occurring in Meulaboh, Aceh, on Monday, August 10, was atmospheric dynamics, Guswanto as the Deputy for Meteorology at the Meteorology, Climatology and Geophysics Agency (BMKG) confirmed. He asserted that the phenomenon was not a sign of an upcoming earthquake, let alone a tsunami.
"Such a cloud is purely a cloud formation phenomenon due to the atmospheric dynamics and has nothing to do with potential earthquakes or tsunamis or mystical things," said Guswanto in a written statement received in Jakarta, Tuesday, August 11.
The phenomenon is scientifically called the Arcus cloud, which is a common cloud although it rarely occurs, Guswanto added.
The Arcus cloud has a low base height and extends horizontally as if it were a wave. Its features are in between Cumulonimbus and Cumulus cloud.
Guswanto reiterated that the Arcus cloud was formed as a result of atmospheric instability caused by the meeting of air masses at different temperatures and humidity. It could also emerge when sea breezes on a large scale pushing the air masses towards the land.
The phenomenon, however, could cause strong winds and heavy rain, as well as lightning around the cloud areas. Thus, people are appealed to stay alert of potential bad weather and get updated information from the BMKG.
Read also: BPBD Warns of Potential Tornado in Jakarta Today
ANTARA