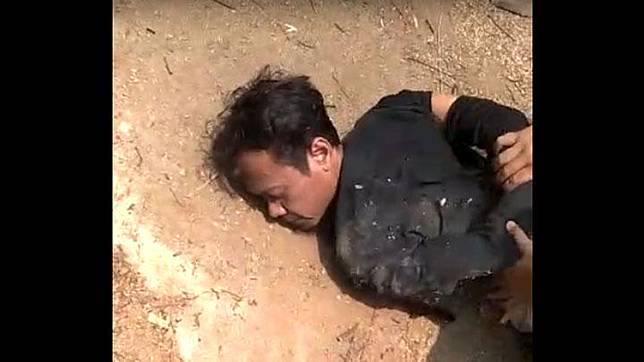 TEMPO.CO, Jakarta - State Intelligence Agency (BIN) head Budi Gunawan said his side has kept eyes on the attacker of Coordinating Minister for Political, Legal and Security Affairs Wiranto for the last three months.
"We have specifically monitored the perpetrator three months ago. He moved from Kediri to Bogor, then moved again to Menes (Banten) after divorce from his first wife," said Budi in Gatot Subroto Army Hospital (RSPAD), Jakarta, Thursday, October 10.
Budi assured that the stabber Syahrial Alamsyah or Abu Rara was a terrorist from Jamaah Ansharut Daulah (JAD) Bekasi.
Budi said Abu Rara got married again in Menes, Pandeglang, Bekasi. "There are indeed these types of people, so we appeal to the public not to follow him and partake in monitoring someone like him," Budi underlined.
He further asserted that the stabbing is linked to the arrest of five alleged terrorists in Bekasi for planning a bombing attack. According to Budi, the act was led by Abu Rara.
"We have monitored Abu Rara that he has collected knives many times. [He has not] entered the stage of bomb terror, but knives are possibly used in such terror pattern," Budi said.
He went on to say that his agency has detected the JAD movement ahead of the presidential inauguration ceremony. "So we must observe and be vigilant," Budi concluded.
HALIDA BUNGA