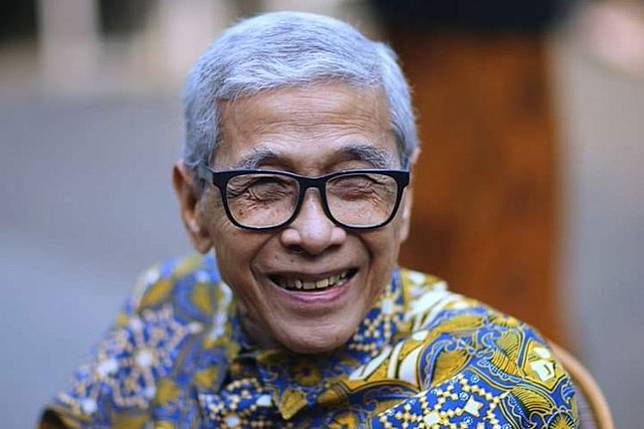 Senior architect Adhi Moersid Yudohamiprodjo, who was widely known for designing the Indonesian parliamentary compound and several high-profile mosques across the country, died on Saturday evening at the age of 82.
He was buried on Sunday at the Jeruk Purut public cemetery in South Jakarta.
Born in West Java's Bogor in 1937, Adhie started his career in architecture in 1964 while pursuing an architecture degree at the Bandung Institute of Technology (ITB). That year, he was included on a team to design the Conference of New Emerging Forces (Conefo) building in Jakarta.
Though the alliance never held a meeting in the building due to it being dissolved by president Soeharto in 1966, the building was later used for the Indonesian parliamentary compound, which houses the People's Consultative Assembly, the House of Representatives and the Regional Representatives Council.
He designed Hasyim Asy'ari Grand Mosque on Jl. Daan Mogot, West Jakarta – dubbed Jakarta's first city-owned grand mosque. President Joko "Jokowi" Widodo inaugurated the mosque in 2017.
Read also: Hasyim Asy'ari Mosque should become symbol of moderate Islam
Adhie combined three concepts in designing the grand mosque: the tropics, Betawi culture and permaculture, an architectural concept that supports the food security of the region surrounding the building.
Adhie was also known for designing Said Naum Mosque in Tanah Abang, Central Jakarta. In designing the mosque, the late architect combined traditional Javanese architecture with modern designs.
He received a number of awards for his design of the mosque, including an honorable mention in the Aga Khan Award for Architecture in 1986.
The Jakarta chapter of the Indonesian Architects Association gave Adhie a special "Gold Medal" award in 2017 for his service to the Indonesian world of architecture. (kuk/kes)