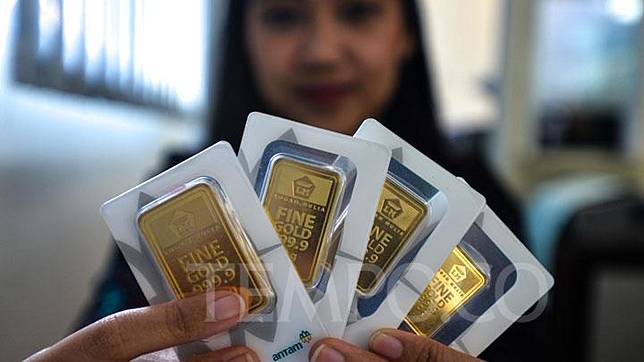 TEMPO.CO, Jakarta - The price of state-owned metal miner PT Aneka Tambang (Antam) gold on Friday's trade, August 7, increased by Rp11,000, a record-high in 2020.
"The price of one gram gold bar is Rp1,065,000," as listed in logammulia.com on Friday.
This is a slight increase compared to the gold price on Thursday, August 6, sold at Rp1,054,000.
Logammulia.com also reported that Antam gold bars, certified by the London Bullion Market Association, sold at Plogadung boutique today had been adjusted in the price:
1 gram Rp1,065,000
2 grams Rp2,070,000
3 grams Rp3,080,000
5 grams Rp5,105,000
10 grams Rp10,145,000
25 grams Rp25,237,000
50 grams Rp50,395,000
100 grams Rp100,712,000
250 grams Rp251,515,000
HENDARTYO HANGGI