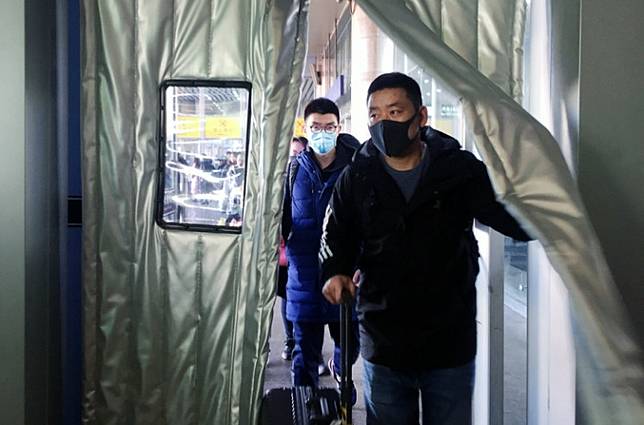 With the major New Year floods behind us, and while we expect more rains, the sights and sounds of sniffling and sneezing are nothing out of the ordinary. However, health authorities are urging us to seek medical advice when we experience excessive coughing and breathing difficulties and show symptoms of a fever — as it is feared these are not signs of the common flu.
Since early January, reports of a new strain of coronavirus came from Wuhan city in China; and people who have entered the country from China are all subject to thermal scanners at Indonesia's ports of entry since infections have also been reported in Beijing, Shanghai and Shenzen. People have been asked to fill out health alert forms as the virus, which is believed to originate from animals, could spread among humans.
Ahead of Chinese New Year on Saturday, the number of tourists from China may increase while on the mainland, authorities are also bracing for the annual exodus of hundreds of millions of Chinese for family festivities. Four people have reportedly died after being infected in China.
President Xi Jinping said 217 people in China had been infected, with one case reported in South Korea, while last week two were reported in Thailand and one in Japan.
Transparency from China regarding the virus and its spread will continue to be vital for the response and support from international and regional bodies, including the World Health Organization, while experts fear the number of cases could be much higher than official figures.
The Health Ministry has announced that the best line of defense at the individual level is prevention through understanding of the symptoms and maintaining health through a nutritious diet and seeking medical advice after noticing symptoms.
The danger is that the coronavirus can lead to pneumonia while none of the three available pneumonia vaccines in the country are known to be compatible with what experts say is a new strain, though of the same family as the Severe Acute Respiratory Syndrome (SARS) that killed nearly 800 people globally since its outbreak in China in 2002 to 2003.
Indonesia's critical lessons from epidemics like SARS include the need to brush up on health service readiness across the vast country; and most crucially, avoid hampering the job of health workers through denials by local authorities that one's area is affected. The central government and local authorities should have enough experience to act "proportionally", as the ministry urged, without denials and without being alarmist.
We cannot afford complacency even though very few probable SARS cases have been found in Indonesia.
At least we know we still need to step up some basic habits to avoid catching and spreading the latest virus — such as washing hands before eating and not sneezing all over the place.
The source of the coronavirus is unknown, but it could spread easily as even adults lack basic habits to protect themselves.