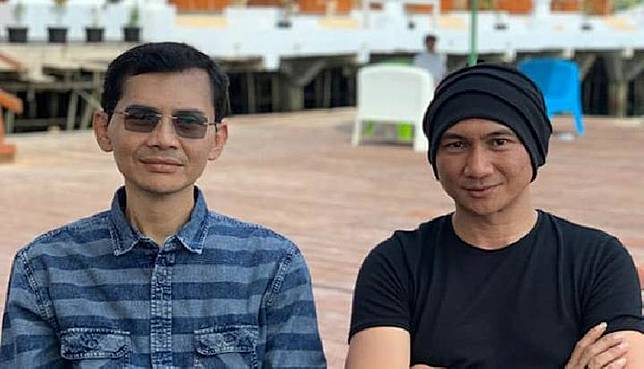 TEMPO.CO, Jakarta -Singer and Youtuber Erdian Aji Prihartanto, popular as Anji, uploaded an apology video after one of his videos in the popular video platform caused a public uproar due to his interview with Hadi Pranoto—a man who claims to have invented a herbal COVID-19 antibody.
The video was uploaded on his personal Youtube channel Dunia Manji, on which he explained how he met Hadi Pranoto for the first time.
He recalled his encounter with Pranoto took place on July 29, on the Tegal Mas Islands in Lampung, where he initially visited one of his lands but also attended an event that was also attended by Hadi Pranoto. This is where the two met for the first time.
According to Anji, he saw Hadi being interviewed by a number of mass media journalists that referred to Pranoto as "Prof."
"The interviews were published that day and mentioned Hadi Pranoto with the term professor. More than that, people [present at the event] also referred to Hadi Pranoto as 'Prof.'," said Anji.
This, said the Youtuber, was the moment he felt compelled to interview Hadi regarding the latter's finding, especially on the herbal liquid Pranoto claimed to be an antibody for COVID-19. This then became Anji's infamous Youtube video that was taken down due to inaccurate information a few days after it stole public spotlight.
Anji said he was surprised about Hadi Pranoto's credibility that many questioned, along with the validity of several of his claims. The singer claimed he intended to interview Pranoto as he thought it would help uplift public spirit amid the COVID-19 crisis.
Anji's video then explained he was open to the option of spreading information regarding the IDI (the Indonesian Doctors Association) and how a scientific finding could actually be considered a scientific finding. The singer also mentioned he was open to educating the public further according to the government's views regarding COVID-19.
ADAM PRIREZA