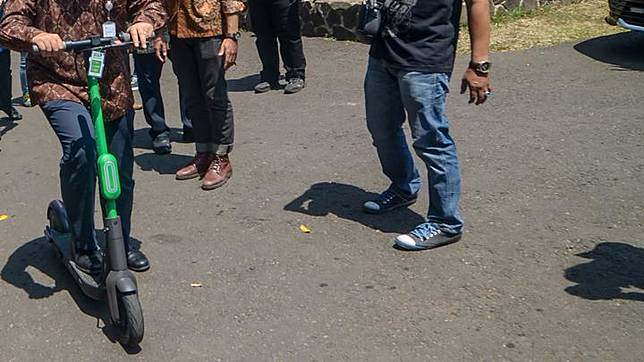 TEMPO.CO, Jakarta - Jakarta Governor Anies Baswedan will issue a regulation on the use of electric scooters on the capital's streets. The Governor's Regulation (Pergub) is still in the assessment phase following the recent accident that killed two e-scooter riders of GrabWheels and the damaged pedestrian bridge due to the use of e-scooters.
Jakarta Transportation Departmen chief Syafrin Liputo said that the regulation will also apply to privately-owned e-scooters; not only the rented ones like GrabWheels.
"Electric scooter regulation not only applies to GrabWheels but also to privately-owned scooters," Syafrin said at the City Hall, Central Jakarta, Thursday, Nov. 14.
The Pergub will regulate the operation of electric scooters on the roads. Until the official regulation is issued, e-scooters operation on the sidewalk and pedestrian bridges (JPO) is prohibited and it can only be run on bicycle lanes.
Syafrin added that those who violate the appeal will be dealt with preventive measures. Therefore, the transport department officers and public order enforcers will be tasked to guard the sidewalk and pedestrian bridge.
Taufiq Siddiq