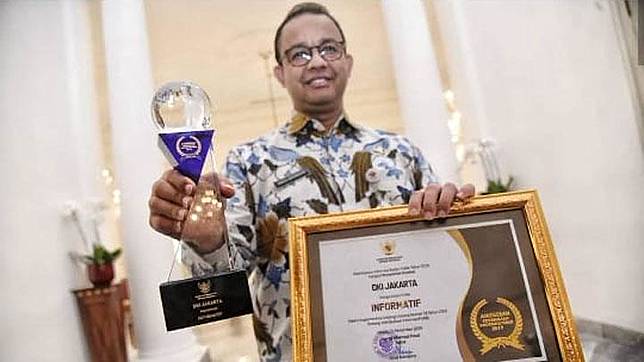 TEMPO.CO, Jakarta - Jakarta Governor Anies Baswedan said he had received a proposal letter requesting the use of the National Monument or Monas on December 2. However, he claimed the permit was not for the reunion of the 212 Alumni Brotherhood (PA 212).
"The event on December 2 is about the Grand Maulid Nabi (to commemorate the birthday of the Prophet Muhammad)," said Anies at the City Hall, Central Jakarta, Friday, November 22.
Anies said during the Regional Leadership Communication Forum that the regional administration agreed to issue a permit for such an event at Monas.
He added the Jakarta administration would later review the received proposal letter on the use of the place.
However, Anies balked at detailing whether the event of Maulid Nabi was part of the activities of PA 212. "I have not seen the letter. But in principle, the proposal will be accepted."
Previously, National Movement to Safeguard Ulema Fatwas (GNPF) secretary-general Edy Mulyadi as the initiator of the PA 212 reunion said his side had completed all preparations, especially concerning the licensing issues.
He claimed to have obtained permits from the police and Anies Baswedan. He also ensured that the PA 212 event would run safely and peacefully, albeit the day fell on Monday.
TAUFIQ SIDDIQ