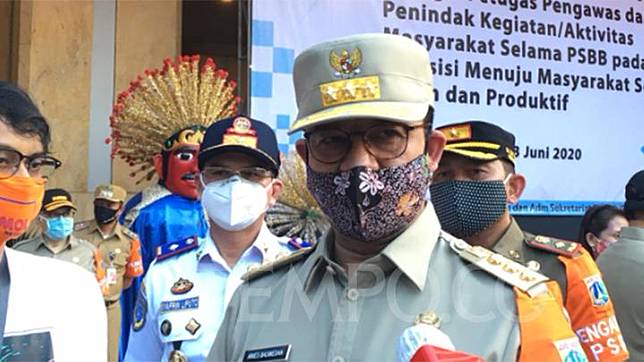 TEMPO.CO, Jakarta - The Indonesian Solidarity Party (PSI) faction at the Jakarta Legislative Council (DPRD) asked for the COVID-19 emergency brake policy introduced by Governor Anies Baswedan, which is aimed at suppressing infection when the city sees rising cases.
"PSI has again asked for the emergency brake program and its criteria," said the PSI faction head Ahmad Idris on Friday, August 14.
Idris opined that the city administration lacks effective policies in curbing new coronavirus transmission that caused the disease. As a result, when positive infections are on the rise, the government has no proper anticipatory measures.
The odd-even traffic policy adopted as the emergency brake, however, would not be effective since people switched to public transportation that would cause crowds and pose a higher risk of transmission, he added.
Idris said Jakarta also failed to enforce the transitional PSBB or large-scale social restriction, which can be seen from the rising positive cases and the positivity rate that hit 7-8 percent, surpassing the recommended 5 percent set by the WHO. Moreover, the city reported more than 400 new cases per day.
The PSI politician, therefore, demanded Jakarta administration helmed by Anies Baswedan to enforce stricter PSBB albeit it had decided to prolong the phase 3 transitional PSBB. Idris also criticized several city policies on COVID-19 that could not yet be able to curb virus transmission.
TAUFIQ SIDDIQ