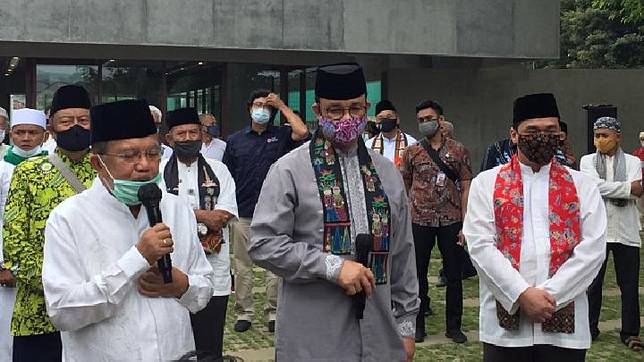 TEMPO.CO, Jakarta - Jakarta Governor Anies Baswedan claimed that the reclamation project at Ancol is part of the flood mitigation program in the metropolitan city.
He reasoned that the reclaimed land at Ancol beach was formed of mud from dredging the city's river and reservoirs. "This mud was then used to develop Ancol area. So, this is part of the activities to protect the Jakartans from flood," he said in a Youtube video uploaded by Jakarta Administration on Saturday, July 11.
Anies said the dams and river in the city became more and more shallow due to natural sedimentation which is potential for a flood. Therefore, he went on, the city administration has been dredging the dams and river since 2009 as part of the efforts to mitigate flood issues.
The result, the governor said, 3.4 million cubic meters piled up at Ancol beach area has now formed arising land of 20 hectares.
He explained that the dredging will continue and a location to store the mud would be needed. Based on the study, it will need 150 hectares of area and Ancol was set as the location.
According to Anies Baswedan, the project has no flood potential as it isn't located at the river downstream that will inhibit river flow.
The governor even issued a gubernatorial decree No. 237/2020 as the legal base of Ancol reclamation project and its use. Anies claimed that the land would be used for public interests.
Taufiq Siddiq