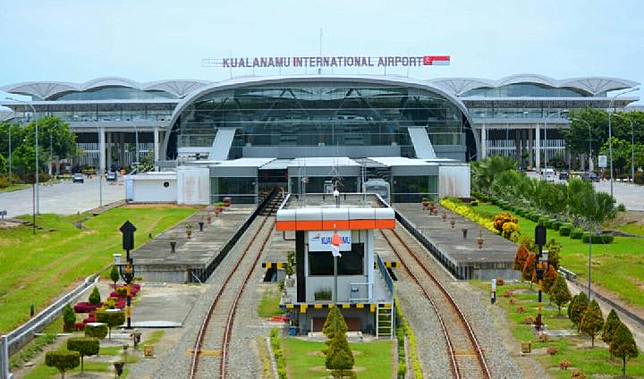 TEMPO.CO, Jakarta - State airport operator PT Angkasa Pura II plans to develop Kualanamu International Airport compounds in North Sumatra Province into an aerocity and hub for passengers and cargoes in the western parts of Indonesia .
To expedite the planned project which will cost an estimated US$500 million, PT Angkasa Pura II will use a strategic partnership scheme, PT Angkasa Pura II Director of Strategic Transformation and Portfolio Armand Hermawan said in an official statement released in Jakarta on Saturday,
"Right now, 19 corporations have been interested in becoming strategic investors . They come from Southeast Asia, Europe and East Asia," he pointed out.
Through the strategic partnership scheme, PT Angkasa Pura II and strategic investors will set up a joint venture company called PT Angkasa Pura Avoasi to manage and develop Kualanamu Aerocity.
"The concept of strategic cooperation is known as 3Es, which stands for 'Expansion the traffic', 'Expertise sharing', and Equity partnership'," he said.
He said PT Angkasa Pura II will issue request for proposal (RfP) documents to interested corporations.
"The RP documents will be issued to prospective investors at the end of January 2020. The RP carries structure of cooperation transaction to be conducted by PT Angkasa Pura and strategic investors," he added.
PT Angkasa Pura II targeted to complete the entire process of selecting strategic investors in the middle of next year and sign a cooperation agreement with the strategic investors in July 2020, he said..
"To be sure, the strategic investors must have global capability and experience in the field of airport, including operational and business aspects and must be able to increase the traffic of passengers and cargoes, and provide funding in the long run," he said.
Kualanamu Airport's terminal is currently capable of serving 8 million passengers per year and is targeted to be able to serve up to 17 million passengers in 2024.
ANTARA