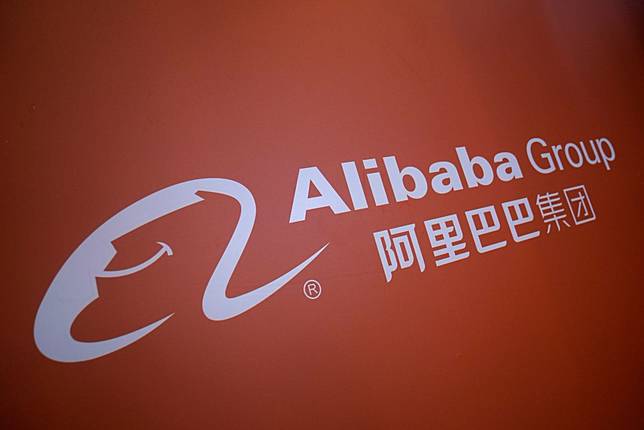 Alibaba Group Holding has picked auspicious numbers for both its stock code and set the offer price for retail investors in its sale of new shares in Hong Kong, after receiving overwhelming response for the global tranche of its US$13.86 billion secondary listing, according to investment bankers and sources familiar with the plan.
The shares will be offered at no more than HK$188 (US$24) each, according to sources, declining to be identified for discussing matters that have not been announced. This is 3.3 per cent higher than the November 12 closing price of Alibaba's New York-traded depositary receipts after allowing for a one-for-eight split, based on Alibaba's filing to the Securities and Exchange Commission on Tuesday.
The stock's code on the Hong Kong stock exchange is 9988, which rhymes with "prosperity forever." The numbers eight and nine are considered auspicious in both Cantonese and Mandarin Chinese.
Alibaba, the record holder of the largest global initial public offering, unveiled a secondary listing plan in Hong Kong, in a vote of confidence for the local financial market as the worst political crisis in the city's history threatens its status as a global financial centre.
The e-commerce giant and owner of South China Morning Post aims to sell 500 million new shares, with 487.5 million set aside for international offering and the rest for Hong Kong public, according to an overnight filing in New York. The plan includes an option to sell an extra 75 million shares subject to demand.
The plan will give a major boost for the city gripped by more than five months of anti-government protests and a simmering US-China trade war, pushing the local stock exchange on a home run for global IPO crown this year in competition with the New York Stock Exchange and Nasdaq.
It also gives Alibaba's customers " who number in the hundreds of millions, spending a record US$38.38 billion in 24 hours of online shopping " a chance to become stakeholders in China's technology champion.
The Hong Kong listing is also part of Alibaba's ambition to stay in business for 102 years, so that it crosses three centuries since its establishment in 1999, as it looks aims to expand beyond its home base.
"Our longer term goals by the year 2036 are to serve 2 billion consumers globally, create 100 million jobs, and provide the necessary infrastructure to support 10 million small businesses to become profitable on our platforms," Alibaba's executive chairman Daniel Zhang said in a letter to staff. "We are rooted in China, but we must think globally."
The secondary listing marks a triumphant return for the technology company, whose businesses have broadened into cloud computing, big data, financial services and logistics, besides stakes in hundreds of technology start-ups involved in everything from artificial intelligence to electric vehicles. Alibaba chose to raise US$25 billion in New York in 2014, handing that year's global IPO crown to the city, after failing to meet Hong Kong's listing requirements.
Its return to Hong Kong's capital market has been one of the most anticipated events of the year, with 600 of the city's brokers preparing a combined HK$120 billion of funding to lend to interested customers. Subscriptions start from November 15.
"We have prepared up to HK$50 billion of funding to prepare for this mega IPO," said Edmond Hui, chief executive of Bright Smart Securities in Hong Kong, one of the most active retail brokers in the city's IPO market. "Some customers initially expressed the interest to borrow a total of HK$10 billion in margin financing to subscribe to the new shares."
Hong Kong's interbank offered rate, or Hibor, shot up to 3.09 per cent on Thursday, compared with 1 per cent last week, as the cost of money soared with the increasing demand for funds for Alibaba's blockbuster IPO.
The final price will be determined on November 20 in reference to the closing price of Alibaba's US-traded depository receipts a day earlier, according to a schedule announced in an overnight filing to the US regulators by Alibaba, which owns South China Morning Post.
Shares of the Hangzhou-based company will commence trading in Hong Kong on Tuesday, November 26.
The lot size of Alibaba's stock will be 100 shares, which means investors need to pay no more than HK$18,800 for a minimum stake in the company, the sources said.
For more insights into China tech, sign up for our tech newsletters, subscribe to our award-winning Inside China Tech podcast, and download the comprehensive 2019 China Internet Report. Also roam China Tech City, an award-winning interactive digital map at our sister site Abacus.
Copyright (c) 2019. South China Morning Post Publishers Ltd. All rights reserved.