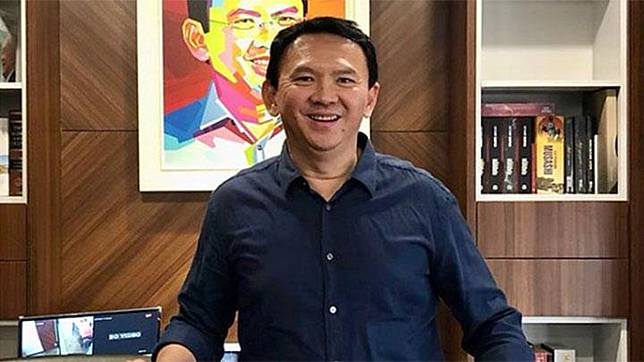 TEMPO.CO, Jakarta - State-Owned Enterprises (SOE) Minister Erick Thohir has announced that Basuki Tjahaja Purnama (BTP) a.k.a. Ahok will become the new chief commissioner of state oil and gas firm Pertamina.
The ministry's special staffer for communications, Arya Sinulingga, said Pertamina's general shareholders' meeting (RUPS) was slated to take place on Monday, November 25, on which Basuki would be officially assigned as one of the company's higher-ups.
"The President's agreement letter has been issued, so after that the RUPS will be established on Monday next week (November 25)," said Arya at the ministry's office, Central Jakarta, Friday, November 22.
In addition to the announcement of Basuki's appointment to lead Pertamina, the minister also introduced Emma Sri Martini, who is Telkomsel president director, as the new Pertamina deputy chief commissioner.
Erick also said that Pahala N Mansury, who previously served as the finance director, was appointed as PT Bank Tabungan Negara (Bank BTN) president director, and Chandra Hamzah, a former deputy chairman of the Corruption Eradication Commission (KPK), was appointed as Bank BTN chief commissioner.
Erick Thohir further said the appointment of Ahok and other high-profile figures resulted from the final assessment team (TPA). The official appointment process of Chandra and Pahala will await the BTN shareholders' general meeting, which will take place later this month.
DIAS PRASONGKO