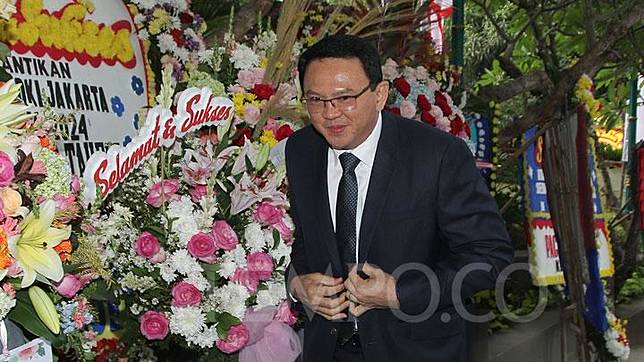 TEMPO.CO, Jakarta -Indonesia Solidarity Party (PSI) Jakarta Deputy, Rian Ernest previously stated that former Jakarta governor Basuki Tjahaja Purnama (BTP), also known as Ahok, is still competent enough to assist President Jokowi's second term in office as a leader in the state-owned logistics enterprise Perum Bulog.
"He will be able to eradicate the mafias within the logistics sector," said Rian at the PSI Jakarta headquarters on Tuesday, November 12. Asked about the support given to him, BTP was reserved in giving his response.
The former Jakarta Governor had also reportedly met with SOE Minister Erick Thohir today, November 13, in talks of being assigned to serve at one of Indonesia's SOEs. However, he stopped short of detailing the job.
"I will be involved in one of SOEs. That's it. Regarding the position and which SOE, I don't know. Just ask PakMinister," he added.
BTP was also clear to state that he could not assure when he would officially secure the position. He hinted in December or this November.
Ahok arrived at SOE Ministry building at 09:38 a.m., accepting the minister's invitation to discuss the future of SOE. Right after leaving at 10:50 a.m., he revealed that they only talked about SOEs.
ANTARA | LANI DIANA