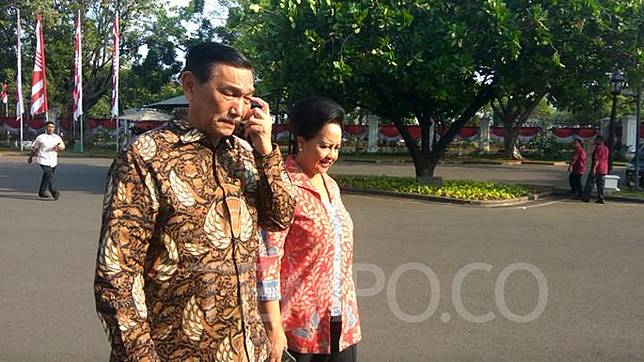 TEMPO.CO, Jakarta -Coordinating Minister of Maritime Affairs and Investment, Luhut Pandjaitan tipped on the possibility of seeing Basuki Tjahaja Purnama or Ahok leading an energy-based state-owned enterprise (SOE) in the future.
"That is more or less the case," said Luhut at the Senayan Parliamentary complex on Wednesday, November 13.
Asked about the details by journalist and whether Ahok would be appointed into state-owned energy company Pertamina, Luhut once again answered discreetly, "More or less."
However, the minister gave a clear answer that he does not know when asked about if state-electricity company PLN would be it.
"I don't know," said Luhut.
Despite the secrecy regarding this issue, he gave a positive response to the talks of Ahok joining the country's SOE ranks and said that "It would be a good thing."
Previously, Basuki could be seen visiting the SOE Ministry Headquarters at the South Medan Merdeka Street in Central Jakarta. Asked about rumors of him joining an SOE, the former Jakarta governor said that he is prepared to be involved in Indonesia's SOE management.
CAESAR AKBAR | ANTARA