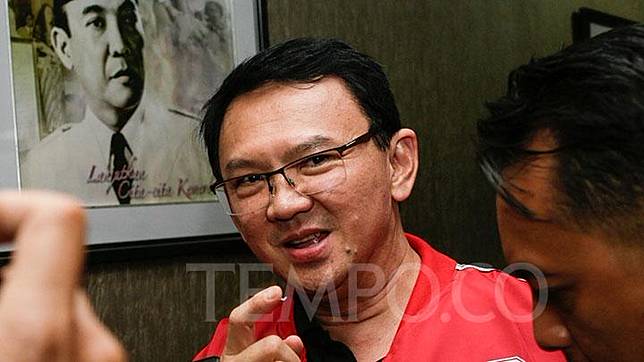 TEMPO.CO, Jakarta -In commemorating the 62nd anniversary of Pertamina, Chief Commissioner Basuki "Ahok" Tjahaja Purnama pledged in his latest Instagram account @basukibtp on Tuesday, December 11, 2019, to elevate the state-owned energy firm into a world-class oil firm.
The photo Ahok uploaded was accompanied by a caption that called for the company's collective cooperation to reach this goal; "I believe with cooperation and partnership, together with God's will Pertamina can be revamped into a world-class corporation."
The former Jakarta governor admitted that managing a national energy firm will not go by without challenges. Ahok then asked for Pertamina officials to share the same mindset and spirit to turn challenges into opportunities.
"Many challenges lay ahead of us, but we must embrace these challenges as opportunities and reminders that we need to continue to work together," said Ahok in the caption.
Previously reported, Ahok and Pertamina president-director Nicke Widyawati met with President Jokowi at the Merdeka Palace on Monday, December 9, in reporting the firm's preparedness to implement the B30 policy, which is a type of diesel fuel containing 30 percent palm oil mixture.
EKO WAHYUDI l FRISKI RIANA