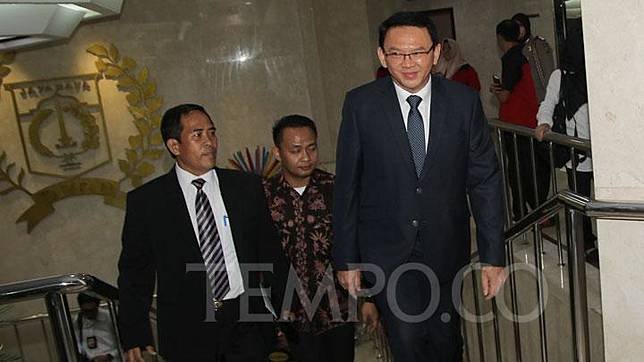 TEMPO.CO, Jakarta -Gerindra Party deputy chairman Arief Poyuono opined on the recent development regarding Basuki "Ahok" Tjahaja Purnama (BTP) who is slated as Pertamina or PLN leader. He deemed that the former Jakarta Governor will face challenges in fighting the "mafias" within the institutions.
"The challenge is in battling the mafias in both of those state-owned enterprises (SOE) that originate from the President Joko Widodo's circle of power," said Arief in a written statement on November 14.
Arief, who's also the SOE labor's union federation chairman, suggests Basuki or BTP be assisted by members of directors that fathom the inner workings of these so-called mafias within Pertamina and PLN.
He refers to the former PLN labor's union chairman Ahmad Daryoko, who he sees had consistently fought corruptors in the SOE.
"If the board of directors that assist Ahok are not the types like Ahmad Daryoko, he will only fall victim to the mafias," Aried said.
Moreover, Arief urges SOE Minister Erick Thohir to assign Basuki Tjahaja Purnama into president director position rather than the position as commissioner in terms of the significance that he could bring into the SOE.
BUDIARTI UTAMI PUTRI