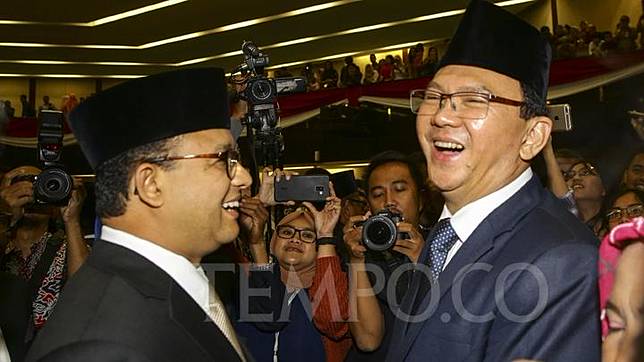 TEMPO.CO, Jakarta - Former governor of Jakarta Basuki "Ahok" Tjahaja Purnama or BTP said that he has no problem should his successor Anies Baswedan develops the concept of the student support program dubbed Jakarta Smart Card (KJP). He opined every regional head has different views.
"Each governor has their own ideas," BTP told Tempo, Wednesday, Oct. 16.
According to him, the implementation of non-cash expenditure supports the city officials to obtain data on the spendings of the KJP cardholders. Besides, the provincial administration was determined to teach students about savings and financial discipline.
"Then in the year's end, they are allowed to spend all of the funds to purchase gifts or others," he said.
The concept of the KJP program in his era was diverted into KJP Plus under the reign of Anies since the latter served the capital in 2017.
One of the prominent differences wasKJP Plus holders are allowed to withdraw the fund assistance in cash, contrasted to the KJP regulation.
"That depends on the public about which [program] is more educational and which one is not," he remarked.
Based on the survey result released by Populi Center, Anies Baswedan's KJP Plus is considered better than Ahok's KJP. The pollster's deputy executive director Afrimadona said that out of 600 respondents surveyed on September 9-18, 70 percent of them declared satisfaction with Anies's program.
LANI DIANA WIJAYA