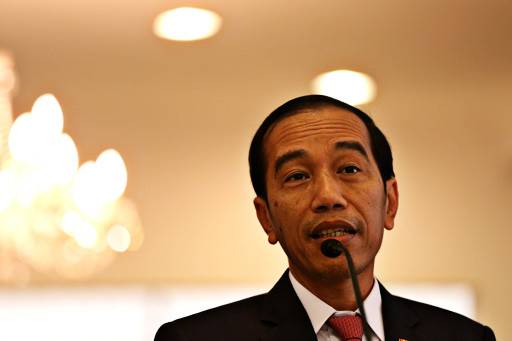 Amid mounting criticisms rejecting the controversial revisions of the Criminal Code, President Joko "Jokowi" Widodo has called for the House of Representatives to hold off on passing the bill, citing public concerns over some problematic amendments. 
In a statement to the press on Friday, Jokowi said he had continuously looked into and listened to the concerns of members of the public who have expressed their objections to some articles in the bill and that he agreed the proposed changes needed to be "thoroughly reviewed". 
"I have ordered the Law and Human Rights Ministry to convey [my] stance to the House, that the passing of the Criminal Code bill into law should be postponed and that the bill should not be passed during the current sitting period," Jokowi said.
"I hope the House is on the same page about this matter so that the deliberation of the Criminal Code bill be continued [by lawmakers] in the next period."
There were at least 14 articles that still needed to be reviewed, Jokowi said without specifying which ones. However, he asserted that the government and the House should get input from communities and members of the public while discussing the substance of the articles. 
Over the past few weeks, the House has continuously faced backlash from critics and members of the public for its plan to pass the revisions to the Criminal Code, which have been discussed for decades, as they argued that some contentious articles in the bill -- if passed -- would lead to criminalization of normal activities and pose threats to civil rights, including to freedom of expression and citizens' right to privacy. 
The latest draft of the bill, a copy of which was seen by The Jakarta Post, still includes several articles that aim to regulate morality, criminalizing, among other things, consensual sex by an unmarried couple, cohabitation and the promotion of contraception. The bill also restores a ban on insulting the President that had been repealed by the Constitutional Court. 
Jokowi's fresh call for postponement of the bill's passage came only four days before the House was initially scheduled to pass it into law during a plenary meeting of its last sitting period on Sept. 24. 
The 2014 to 2019 term of the House of Representatives is to come to an end in less than two weeks and a new cohort of lawmakers, including reelected ones, is to be installed on Oct. 1. (afr)