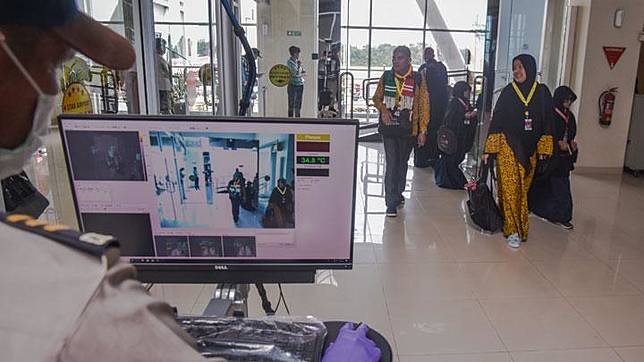 TEMPO.CO, Jakarta - The authority of El Tari Airport in Kupang has strengthened the goods inspection, especially on agriculture products, in order to prevent the spread of African Swine Fever, which can cause the death of pigs within a week after infection.
"Based on the information we received, the virus transmits through agriculture or plantation goods, so we tighten the inspection process," said the state airport operator Angkasa Pura I (AP I) spokesman Rahmat Sugeng W to Antara in Kupang, Monday, Oct. 14.
The airport operator claims it has distributed a circular letter to airlines to remain vigilant in light of the virus following the outbreak in the neighboring country, Timor Leste.
"We immediately issue a circular letter to several airlines, especially those serving route of Kupang-Dili Timor Leste," said Rahmat.
According to him, the quarantine officer and officials from the Agriculture Agency will conduct the inspection to both the cargo and passengers at the airport. "We do not set up a special post, but we make coordination by phone," Rahmat added.
East Nusa Tenggara Governor Viktor Laiskodat has reportedly delivered the circular to all regional administrations of the province to be aware of the virus of the swine fever from Timor Leste.
"The letter also notes about surveillance and sampling in several points of the border areas to assure that the virus does not spread to NTT," said the NTT Secretary Deputy II Semuel Rebo.
ANTARA