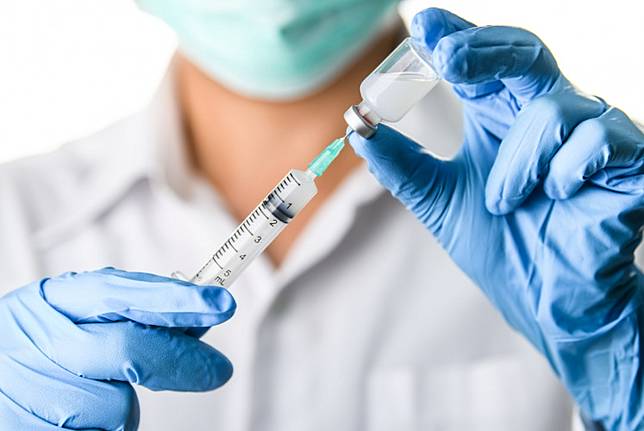 For the past six months, all eyes have focused on the development of the COVID-19 vaccine. The outbreak has also made people more familiar with vaccinations and their benefits.
While many may assume that immunizations are only for children, Dara Ayuningtyas, head of medical and training at Indonesia's leading beauty clinic ZAP, said that adults should also get vaccines.
She said vaccines for adults had been around for years, though many people were unaware of this.
"The popularity of adult vaccines has increased following the COVID-19 pandemic," she said during a virtual media conference last month.
Similar to vaccines for children, adult vaccination helps prevent the contraction and spread of serious diseases.
Dara emphasized that vaccines would not make us immune to diseases, but it could help us recover faster and prevent a disease from getting worse.
Jadwal Imunisasi Dewasa. #PAPDI #Internist #Imunisasi pic.twitter.com/JdQ8I9q3Lw

— PB IDI (@PBIDI) April 4, 2018
Referring to the adult immunization schedule provided by the Indonesian Internist Association (PAPDI), adults are recommended to get 13 vaccines, including seasonal flu (influenza), pneumonia (PCV), human papillomavirus (HPV), as well as measles and rubella (MR).
Other vaccines such as meningococcal vaccination and yellow fever can be taken when patients are about to travel.
Adult immunization can be done between the ages of 19 and 65 as a continuation of a child's vaccination schedule, which ends at 18.
According to the Centers for Disease Control and Prevention (CDC), the protection given by some childhood vaccines can decrease over time, putting adults at risk of getting vaccine-preventable diseases as a result of age, job, lifestyle, travel or health conditions.
Read also: Drive-through, in-home vaccinations offer parents peace of mind during pandemic
Dara acknowledged that some people may not be sure if they have completed their children's immunization schedule. However, adult vaccines do not have side effects if taken according to schedule.
The HPV vaccine for cervical cancer prevention, for instance, should be taken during the productive age of 19 and above. The MR and PCV vaccines are recommended for older adults aged 50 and above as their immune systems tend to get weaker with age.
Dara also mentioned that influenza vaccines should be taken annually as the viruses constantly change.
When there are no health issues, Dara said that adults could get two vaccines at the same time.
"Flu and PCV can be done at the same time," she said.
Dara explained that two types of vaccines are available, namely inactivated vaccines and live vaccines. The former is the inert version of the micro-organism that causes a disease, while a live vaccine is a weakened form of the micro-organism that causes a disease.
She explained that adults could get two inactivated vaccines or a combination of inactivated vaccine and live vaccine at the same time. However, they cannot get two live vaccines at the same time.
"[Two live vaccines] need to be spaced at least two weeks apart," she added. (wng)