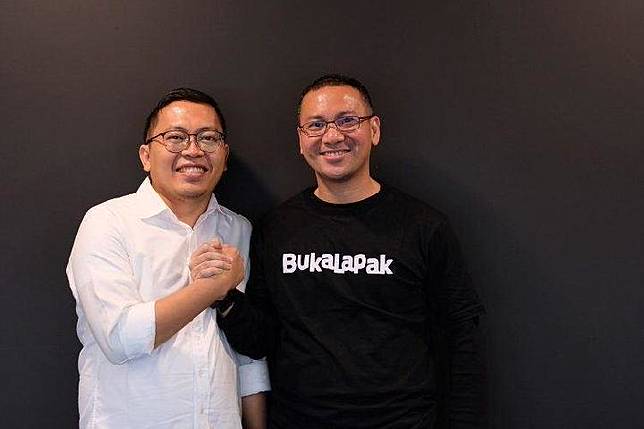 TEMPO.CO, Jakarta - E-commerce Bukalapak announced the change in the management leadership initially led by CEO and founder Achmad Zaky to be replaced with Muhammad Rachmat Kaimuddin.
Zaky said throughout a decade since the business started, the startup had transformed into a world-famous online store. "Now we invite Rachmat to join because his leadership will further advance it to the next level," said Zaky in a written statement, Monday, December 9.
Zaky said he will later serve as the advisor, tech startup mentor, and the head of the Achmad Zacky Foundation which will soon be established. The leadership succession, he added, will be made into effect on January 6, 2020.
Rachmat Kaimuddin said he was proud of being trusted by the country's unicorn founders and was confident to bring the startup to the next stage of growth and generate wider impacts.
He also deemed the startup as a place to work together with friends to create positive changes that are useful for the nation and state. "I hope it can help to provide a wider impact for Indonesia," Rachmat added.
Meanwhile, the startup co-founder and president Fajrin Rasyid said that Achmad Zaky had succeeded in bringing the startup into this level, and hoped it could continue to have a positive impact. Contributing to the nation required a high level of experience and special expertise.
"I have high confidence that my senior, Rachmat, can continue Bukalapak's value and glory with better talent and asset management in order to bring the company into a new era," said Fajrin.
EKO WAHYUDI