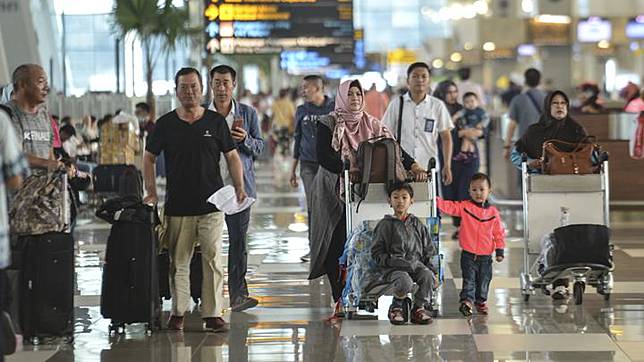 TEMPO.CO, Jakarta - State airport operator Angkasa Pura II or AP II has teamed up with two online-based travel agents Traveloka and Pegipegi in a co-branding partnership to develop commercial areas of Soekarno-Hatta International (Soetta) Airport. This will be the corporate's first measure to realize a collaborative airport.
"This cooperation is limited to commercial aspects in the terminal. While all operation will be carried by Angkasa Pura II," said the firm's Executive General Manager Agus Haryadi in a written statement, Sunday, September 15.
According to him, it would strengthen the brand equity of each brand holder. By means, Traveloka and Pegipegi will introduce their products in terminal areas.
The two travel agents will use 80 percent of commercial areas in terminal 1 and 2, as agreed in the agreement. The strategy was aimed to boost the revenue of the airport operator and its partners.
Traveloka Credit Marketing Officer Transport, Dionisius Nathaniel, said his side will revamp Terminal 2 to have a theme of Gateway to Experiences.
"As we share the same vision and mission to provide the best experience for visitors in Terminal 2, Traveloka plans to inspire them by forming a collaboration," said Dion in a statement, adding that visitors can give suggestions regarding the matter.
FRANCISCA CHRISTY ROSANA