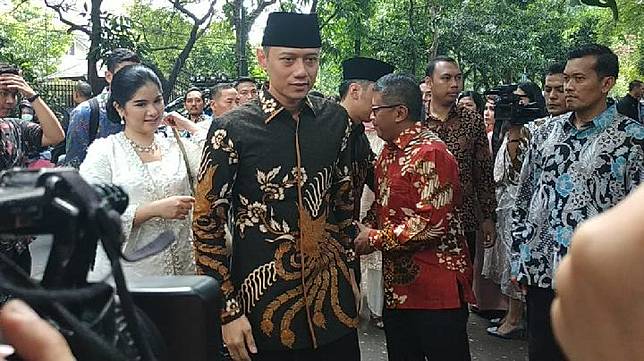 TEMPO.CO, Jakarta - Democratic Party executive Agus "AHY" Harimurti Yudhoyono argues that the concept of direct election is a given for the country's regional head election (Pilkada).
"How could the rights inclined to the people get revoked, I think people will not accept that if it does truly happen," said AHY in Jakarta on Tuesday, November 19.
Moreover, he mentioned that the direct election process is a mandate from the country's 1998 reform.
"They have the right to be able to directly vote for their own regional leaders, let's respect the people's rights, let's support the maturity of Indonesia's democracy," said Agus Harimurti.
He then asserts that the Democratic Party never thought of ever taking back people's rights and change the regional election system back to the old indirect process.
"We surely don't want our democracy to take steps backward, maybe someone miss-captured or misinterpreted it," said AHY.
Home Affairs Minister Tito Karnavian plans to evaluate the regional head direct elections, which gave birth to the option to hand the voting rights away from the people to the Regional Legislative Council (DPRD).
ANTARA