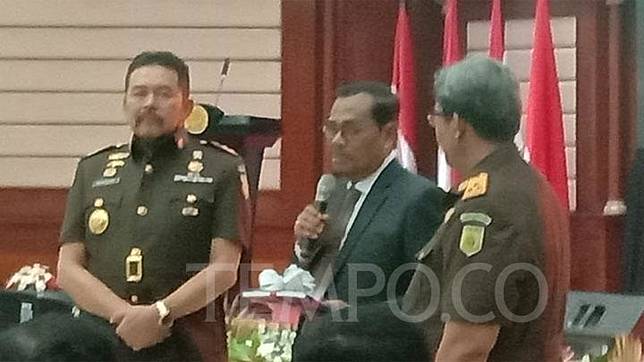 TEMPO.CO, Jakarta - Attorney General S.T. Burhanuddin announced his institution will explore the alleged involvement of the Financial Services Authority (OJK) in the default case of Asuransi Jiwasraya.
During the meeting with the House of Representatives (DPR) Commission III overseeing the law on Monday, January 20, Burhanuddin opined the scandal would not occur should OJK run proper monitoring.
"We are looking into it. We further examine the previous management of OJK and certain officers. I believe this case will not happen if there is proper monitoring," Burhanuddin noted.
Burhanuddin made the remark in response to the Commission member Ichsan Sulistio's statement. The PDIP politician questioned why OJK permitted the state-run insurance firm to purchase shares, which was later suspected to be problematic.
"It is impossible for Jiwasraya to carry out programs without OJK's permission. So, in this case, there are responsible people within the OJK," Ichsan made the suspicion.
The Commission III Deputy Head Desmond J. Mahesa also raised allegations that the OJK's performance was weak, questioning when the Attorney General's Office will summon the institution.
Burhanuddin claimed the Attorney General's Office had called the OJK and ordered investigation towards the alleged involvement of OJK elements. Yet he stopped short of elaborating further.
"OJK has told us the actual process, but we cannot explain the whole," he said.
BUDIARTI UTAMI PUTRI