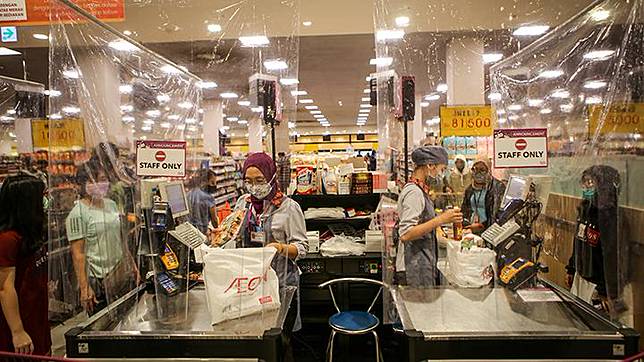 TEMPO.CO, Jakarta - Hundreds of employees working for the tenants at AEON Mall in Tangerang's BSD on Friday had undergone a mass-rapid test following two employees working at the mall as administrative clerks were infected by COVID-19.
The Tangerang COVID-19 task force spokesperson dr. Hendra Tarmizi explained that the rapid test had been done privately for 280 employees of the mall's tenants. and none of their samples came back positive.
"The results were entirely non-reactive," said the doctor to Tempo on Friday, August 6.
However, 280 tested today are only part of the series of rapid tests that will be held until Sunday, August 9, for the 1,000 employees of the mall's tenants. Hendra said test subjects would later be required to conduct a swab test if their rapid test results come back reactive.
PT AEON Mall Indonesia senior operator manager, Juanita Rustiandi, confirmed that the series of rapid tests have commenced with the first test subjecting employees with close ties to the two employees who were infected and tested positive for COVID-19 on July 28.
Meanwhile, the mall's president director Daisuke Isobe assured that BSD's AEON Mall continues to implement strict health protocols since June 2020.
JONIANSYAH (CONTRIBUTOR)