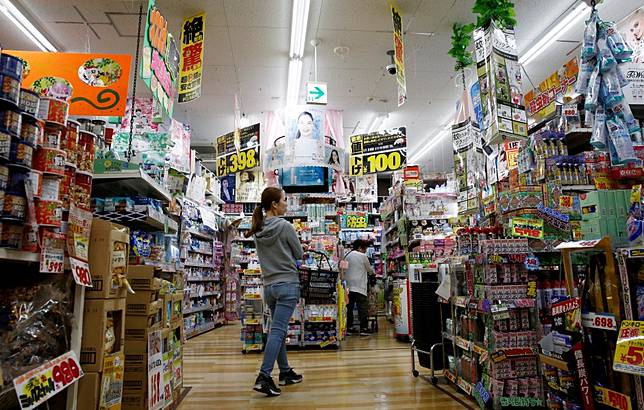 With global debt rising, the world economy has to run just to stand still, like Alice in Through the Looking-Glass. It might seem odd to reference Lewis Carroll's 1871 children's book but Alice's experience in the looking-glass world has a modern-day resonance for the economy. It also underlines the world's urgent need for Beijing and Washington to reach an accommodation on trade.
In Carroll's book, Alice gets into a race with the Red Queen, only to find that, although she runs faster and faster, she gets nowhere.
A surprised Alice says that, in her country, "you'd generally get to somewhere else - if you ran very fast for a long time". "A slow sort of country!" replies the Red Queen. "Now, here, you see, it takes all the running you can do, to keep in the same place. If you want to get somewhere else, you must run at least twice as fast as that!"
Well, with the world's debt accumulation outstripping its economic growth, we have all gone through the looking-glass now. More and more money is being borrowed in an effort to stimulate economic activity but with less and less effect. We're all in the Red Queen's race.
"The debt is growing faster than the economy, than the nominal GDP, and ultimately, in the long run, that's not a sustainable place to be," Federal Reserve chair Jerome Powell said last week. He was only referring to the US economy but his remarks have broader implications.
Global debt rose by US$7.5 trillion in the first half of 2019, according to a report last Thursday by the Institute of International Finance. More than 60 cent of that increase was attributable to China and the United States.
Total global debt hit a fresh high of more than US$250 trillion at the end of June, the institute said, equivalent to 320 per cent of the world's gross domestic product. Global debt is growing faster than the global economy, the report added.
Debt always has to be serviced, yet that becomes harder if economic returns aren't generated fast enough.
As it stands, global interest rates are generally low. Debt servicing isn't as onerous as it might be. Yet even in a low interest rate environment, many major economies continue to face challenges.
China's National Bureau of Statistics last Thursday reported a 4.7 per cent year-on-year increase in industrial production in October, a poor number by Chinese standards. It was below a median forecast of 5.4 per cent in a Reuters poll and September's reading of 5.8 per cent.
Additionally, China's factory gate prices fell 1.6 per cent in October year-on-year, the sharpest drop since July 2016, as Chinese manufacturers reacted to adverse demand conditions.
The trade war has to be a contributing factor.
Ordinarily, the People's Bank of China would trim interest rates to encourage economic activity but higher pork prices, an effect of the African swine fever epidemic, pushed China's consumer price index to a near eight-year high of 3.8 per cent in October. Consequently, prior to Monday's reverse repurchase rate cut, the PBOC had instead been employing different tactics, such as last Friday's injection of liquidity through its medium-term lending facility.
Meanwhile, Japan and South Korea, both with close economic ties to China, are having economic problems.
The Japanese economy expanded by just an annualised 0.2 per cent in the third quarter of 2019, preliminary data showed last Thursday - far lower than a median market forecast of 0.8 per cent.
External demand took 0.2 percentage point off Japanese GDP growth, as exports were hit by the trade war between China and the US. Japan already has the highest government debt-to-GDP ratio of any industrial nation but it may well resort to yet more fiscal stimulus and borrowing.
In South Korea, where exports have been falling for 11 straight months, the economy remains sluggish despite fiscal stimulus and easier monetary policy.
Given the intricacies of the global supply chain, the US-China trade war is understandably having a deleterious economic effect on both Japan and South Korea.
At the current pace of debt accumulation, major economies are running but going nowhere. The protracted trade dispute between the US and China is just making matters worse.
Quite simply, the world economy cannot afford for this trade war to continue.
Neal Kimberley is a commentator on macroeconomics and financial markets
Copyright (c) 2019. South China Morning Post Publishers Ltd. All rights reserved.