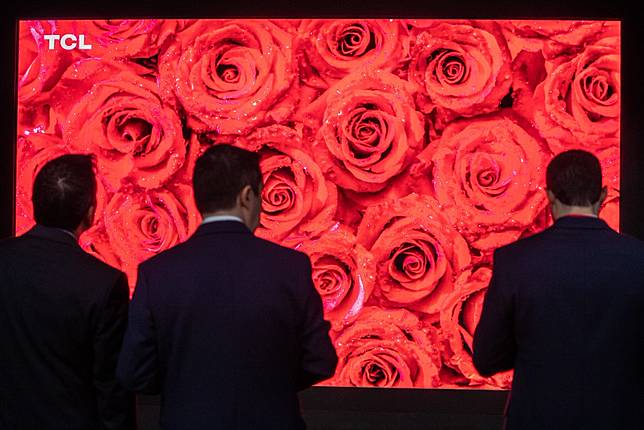 If you want to know what phones, TVs, cameras, headphones, laptops, wearables and appliances you'll be buying over the next year or two, there was only one place to be this month.
The world's biggest electronics brands (minus Apple) once again gathered in Berlin for the annual Internationale Funkausstellung (IFA) technology fair, this year featuring almost 2,000 exhibitors - including over 700 Chinese firms - all jostling for the attention of over 245,000 visitors.
There's always a whimsical edge to the IFA, and some of the products launched even by the top brands were puzzling.
For example, take Samsung's Air Dresser, a dry-cleaning wardrobe that jet-steams and dries clothes, then deodorises them. Or how about its Bot Chef robot, a proof-of-concept giant pair of mechanical arms that pass you the salt and pepper?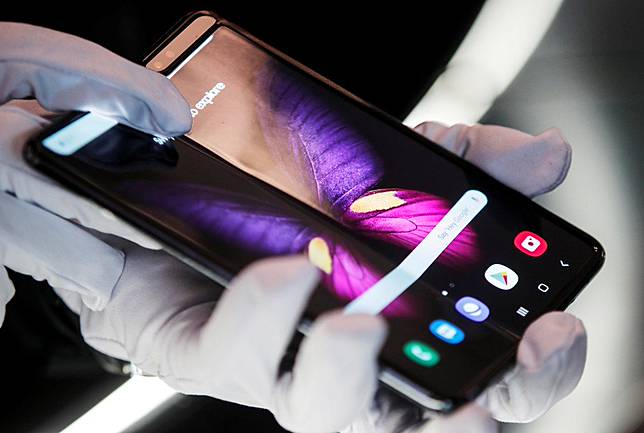 Samsung also used IFA to relaunch its Galaxy Fold smartphone. The device, which features a 4.6-inch external screen and a 7.3-inch folding main display, had to be withdrawn before launch earlier this year after complaints about malfunctioning screens from early users. The new version is 5G-ready, naturally.
Not to be outdone, LG revealed the latest version of what it thinks the next generation of phones should look like with its dual-screen, 6.4-inch G8X ThinQ. Huawei, meanwhile, confirmed that its own folding phone, the Mate X, will come out before the end of 2019.
If you're after a more affordable foldable, look no further than Nokia. The company let slip yet another retro phone, the 2720 Flip (HK$798), which is a folding "feature phone" (4G-enabled) with a 2.8-inch screen.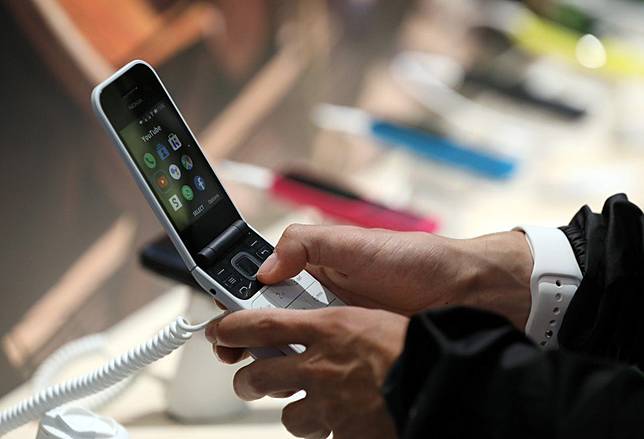 Away from nostalgia, the most important new phone at IFA was probably the 6.4-inch Motorola One Zoom.
A mid-range model, the device nevertheless includes an advanced four-camera array comprising a massive 48MP primary lens, decent-sized 3x optical zoom lens, a wide-angle camera and a depth sensor (it also has a 25MP selfie camera). It might just put four-camera phones firmly into the mainstream.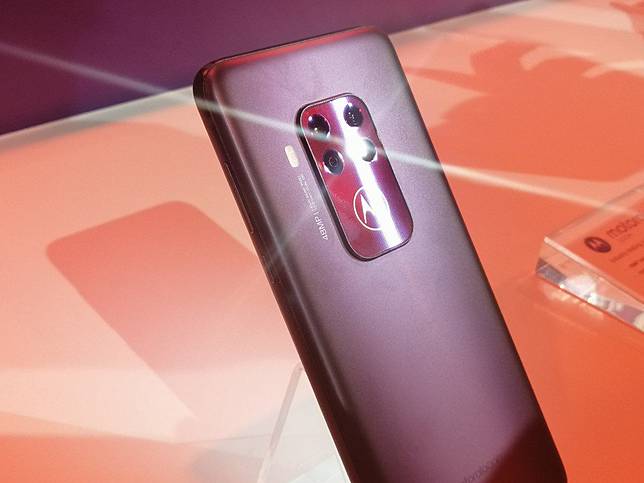 Nokia also embraced 48MP with its 6.3-inch Nokia 7.2 phone, as did TCL with its 6.53-inch Plex. Sony tried to do something different, as always, with its long, thin 6.1-inch Xperia 5 phone, which can keep its camera focused on eyes, both human and animal.
5G phones were unexpectedly thin on the ground, with a few exceptions. Samsung quietly announced the Galaxy A90 5G, a huge 6.7-inch, three-camera, 5G device judged as affordable (at US$1,299). Huawei's Mate 20 X 5G was also out in the wild for the first time at IFA 2019, and the reason soon became clear.
Speaking at the event's opening keynote, Richard Yu, chief executive of Huawei's consumer business group, announced a new AI- and 5G-ready chipset called the Kirin 990 5G.
"It's the world's most powerful 5G system on a chip, the world's most powerful 5G modem … and you can download an HD movie in seven seconds," he said.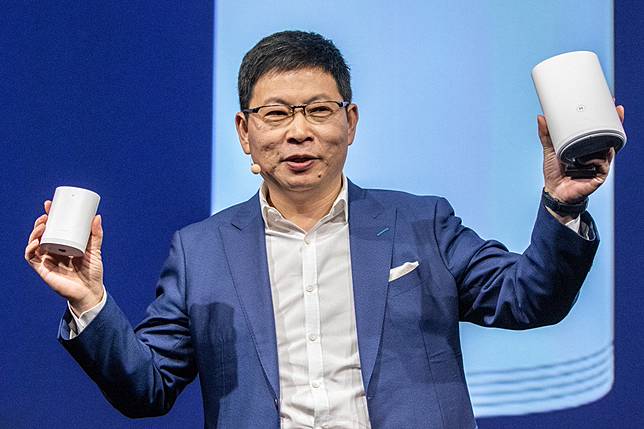 Inside the new chipset are 10.3 billion transistors that enable download speeds of up to 2.3 gigabits per second and uploads of 1.25 gigabits per second. Yu also unveiled a tiny Kirin A1 chip for wearable devices such as smart watches.
The Kirin 990 is destined for the Mate 20 X 5G as well as Huawei's upcoming Mate 30 devices that are expected to launch in Munich on September 19, something Yu teased during his keynote. He also suggested that the cameras on the devices are so good that it will be possible to tell someone's heart rate and breathing rate just by taking a video of them.
Uncertainty continues over whether the ongoing trade ban on Huawei in the US will preclude its Mate 30 phones from using Google's Android operating system and apps. Huawei's executives wouldn't be drawn on the matter at IFA.
Though Google was also at the event, it was only interested in talking about Google Assistant's new features. On that subject, probably the most useful is the virtual assistant's new support for WhatsApp voice and video calls.
It was just as well Google had something to announce because the most interesting area at the event - the IFA Next zone, stuffed with start-ups and entrepreneurs - featured a large Amazon Alexa area that collected together almost every device in the world that uses the voice assistant.
One device that was "talking itself up" at IFA was the Sonos Move, the first battery-powered portable speaker from the audio brand, which supports both Alexa and Google Assistant.
However, the prize for audiophile-grade innovation went to Sony, whose Signature Series SA-Z1 near-field speaker system creates an ultra-high-resolution sound stage from two desktop speakers. The demo was sublime, its detailed and delicate tones a welcome relief from the buzz on the show floor. However, it is priced at a whopping US$8,000.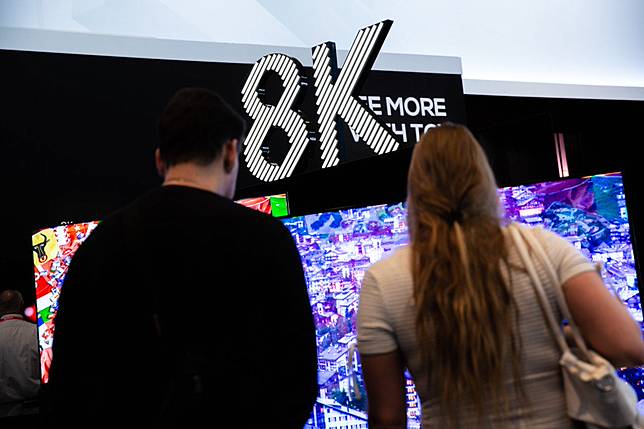 Giant 8K TVs, so dominant at last year's show, took a back seat this year. Samsung launched a 55-inch version of its 8K Q900R QLED TVs, but it didn't seem big enough to get the most out of all of those extra pixels.
The company also announced a project with SK Telecom in South Korea to develop the first 5G-powered 8K TV, able to directly receive 8K video via a dongle from SK Telecom's 5G network. The project also involves a product called 5G Sero TV that can be rotated both horizontally and vertically, just like a smartphone.
"5G technology will help make the world of 'hypermedia' a reality," said Park Jin-hyo, chief technology officer at SK Telecom.
Another concept cropped up at Panasonic's stand in the form of "Transparent OLED lifestyle TV", a prototype designed by Swiss furniture company Vitra that looks like a pane of glass when it is switched off.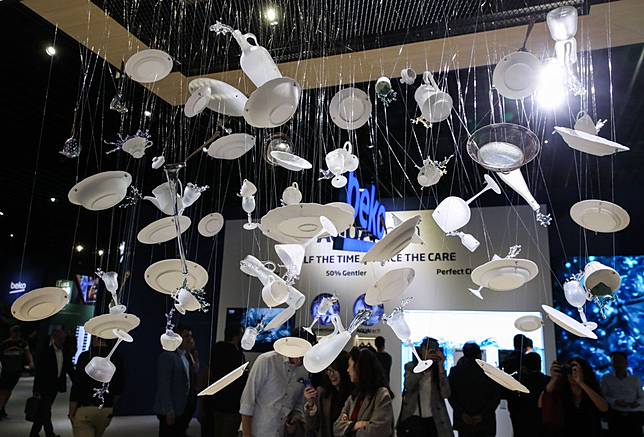 Probably the most important TV news for the industry was the announcement of the first Amazon Fire TVs. The online retailer continues to launch assaults on new sectors, and the arrival of its Alexa-connected 4K smart TVs, manufactured by JVC and coming in three sizes, will bring shudders to established TV brands.
Amazon also announced an Alexa-powered soundbar made by Anker and a new 4K-ready Fire TV Cube streaming device that supports Amazon Prime Video and Netflix.
There were, though, some new 8K TVs in Berlin. LG announced the roll-out of its 88-inch 8K 88Z9 OLED TV and 75-inch 8K 75SM99 NanoCell TV, while TCL launched its 8K QLED X Series in 65-, 75- and 85-inch sizes.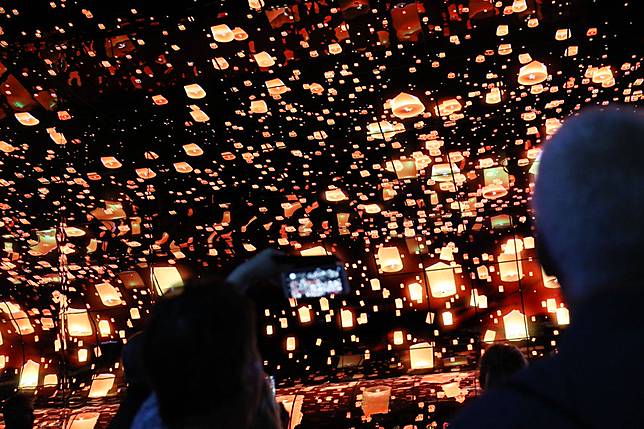 But there's still one question to answer. Does anyone really need an 8K TV?
"The average size of TV sets is increasing rapidly (and) 75-inch and 85-inch ones will become mainstream in the near future," said Kevin Wang, chief executive of TCL Electrical. "For TVs larger than 75 inches, higher resolution is essential."
TCL has already launched its 8K TVs in China and is now taking them to the US and Europe.
For more insights into China tech, sign up for our tech newsletters, subscribe to our Inside China Tech podcast, and download the comprehensive 2019 China Internet Report. Also roam China Tech City, an award-winning interactive digital map at our sister site Abacus.
Copyright (c) 2019. South China Morning Post Publishers Ltd. All rights reserved.