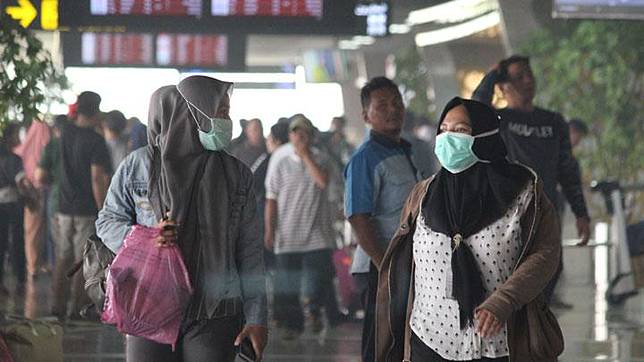 TEMPO.CO, Jakarta - The Transportation Ministry said the airport in Pontianak, West Kalimantan, was the most affected by the haze from forest fires. The ministry's air transportation director-general, Polana Banguningsih Pramesti, said till Sunday, September 15, 2019, virtually 80 percent of flights in the region were canceled or delayed.
"Nearly 80 percent were canceled or delayed because no flights were able to be conducted in Pontianak yesterday," Polana told journalists at the Senayan parliamentary complex on Monday, September 16.
Besides Pontianak, several regions in West Kalimantan, including Samarinda, was also affected by the haze. He added he would continue to coordinate with local airports on the latest developments of flights.
The financial losses endured by customers will reportedly be compensated by the Transportation Ministry, as Minister Budi Karya Sumadi announced today. "There are losses, but they have not been calculated yet."
A number of air carriers have reported multiple cancellations up to Monday, September 16, 2019, such as Garuda Indonesia, which announced 15 possible flight delays in the next three days. Citilink is also one of the carriers announcing six cancellations and redirected routes due to the haze.
FRANCISCA CHRISTY ROSANA