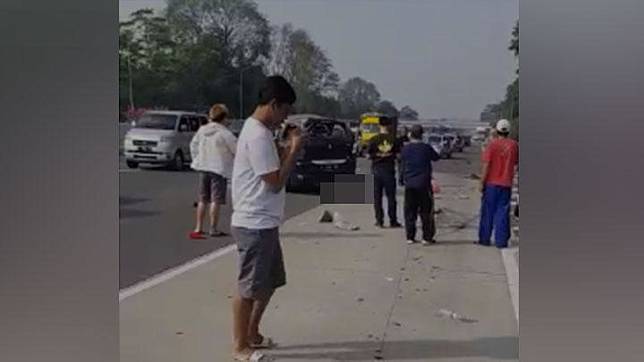 TEMPO.CO, Jakarta - Seven people were killed and dozens sustained injuries in yet another accident in Cipali Toll KM 117.8 of the route from Palimanan to Jakarta in the early hours of today, November 14, at 00:15 a.m.
National Police spokesman Brig. Gen. Dedi Prasetyo said that the deadly bus accident caused by Sinar Jaya bus that headed off to Palimanan from Jakarta failed to control and passed into the opposite lane.
"The bus crashed the oncoming Arimbi bus from Cirebon to Jakarta in lane 2," Dedi confirmed Thursday, November 14.
Seven passengers of Arimbi bus died, and the driver of Sinar Jaya bus, Sanudin, 42, suffered severe injuries. "All victims were rushed to Subang Regional Hospital," said Dedi, adding that the case was handled by Subang Police.
Dedi mentioned that the seven dead victims of Cipali Toll road accident comprising two women and five men. The following are the victims' identities.
Warsidini, male, 53 years old, entrepreneur, resident of Cilandak, South Jakarta.
Imam Safi'i, male, 27, entrepreneur, resident of Siwalan, Pekalongan Regency.
Aris Yunianto, male, 37, entrepreneur, resident of Comal, Pemalang.
Surta, male, 61, entrepreneur, resident of Cigombong, Lebak Regency.
Khofifah, female, 32, housewife, resident of Kedunggalar, Ngawi Regency.
Kuntarsih, female, 37, housewife, resident of Bojong, Pekalongan Regency.
Salsis, male, 24, entrepreneur, resident of Sragi, Pekalongan Regency.
ANDITA RAHMA