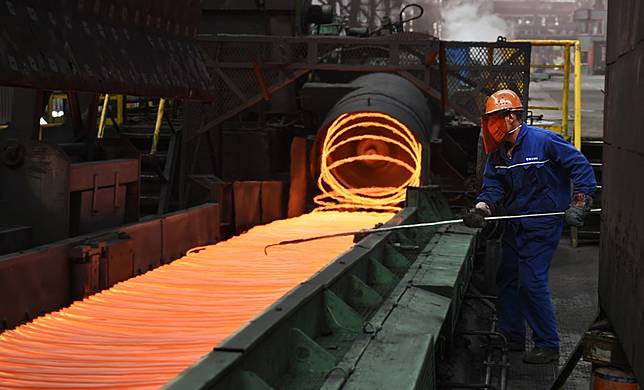 In China's bid to rejuvenate its steel sector, it is betting on size.
Beijing wants the country's top 10 steel producers to have 60 per cent of the overall capacity by 2020 as it moves to improve efficiency, according to a plan by the National Development and Reform Commission, which is in charge of China's macroeconomic planning.
In 2018, the mainland's 10 largest steel companies reported a combined output of 340 million tonnes, accounting for 36.5 per cent of the national total.
"In the coming years, government will encourage mergers and acquisitions in the industry to accelerate the pace of consolidation," said Wei Yingsong, an analyst with industry consultancy Mysteel. "Economic policymakers have the faith in business scale as they believe big-size steel giants can effectively help enhance the country's manufacturing might in the industry."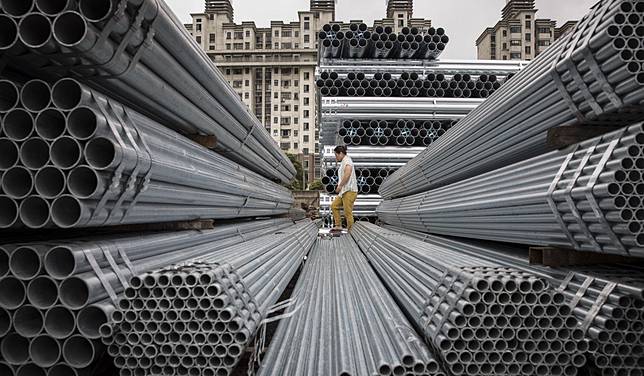 Steel once was one of the country's backbone industries amid China's breakneck economic growth driven by massive investment in infrastructure and real estate projects between early 1990s and 2015.
But a huge glut in the steel industry came about as the mainland moved to a new growth model spurred by consumption and innovation.
In 2016, Beijing began shutting down small and inefficient steel mills, most of which are state-owned companies, to cut excessive supply and reduce pollution.
China says it has done more than its share to cut steel production as global forum is scrapped
China reduced about 150 million tonnes of excess capacity between 2016 and 2018.
Smaller capacity eased competition among steel firms and increased steel prices, boosting profits.
Now Beijing is well on its way toward creating the world's largest steel producer after merging two state-owned juggernauts as part of its goal of enhancing manufacturing efficiency in the heavy industry. Shanghai-headquartered China Baowu Steel Group, the mainland's largest steel maker, is likely to produce 100 million tonnes of crude steel in the coming one or two years after it took a controlling 51 per cent stake in Anhui province-based Magang Group Holding.
China targets steel industry as latest front in its war on pollution
The newly created steel empire began operations in September.
"The consolidation of the steel companies reflects China's decision to establish industrial giants that can compete on global markets," said Gao Shen, a Shanghai-based independent analyst specialising in the manufacturing sector. "After the merger, the newly created entity will have more assets and power to expand output after adjusting its product line."
Baowu, established in 2016 with the merger of Baosteel Group and Wuhan Iron & Steel, is now the world's second-largest crude steel producer, trailing only Europe's ArcelorMittal. Last year, ArcelorMittal posted steel output of 92.5 million tonnes.
After merging with Magang, Baowu's steel production in 2018 stood at 86.7 million tonnes.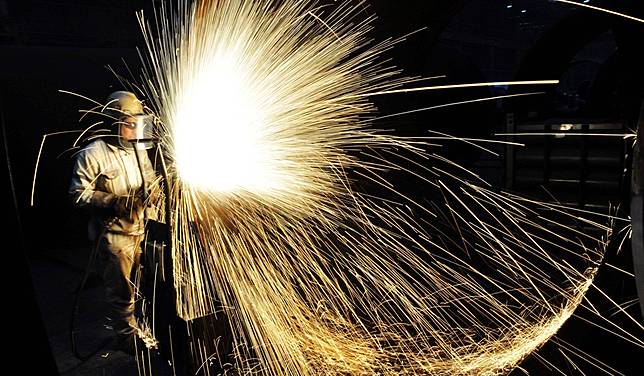 Before taking the controlling stake in Magang, the Shanghai-based steel giant had a plan to increase its annual capacity to 100 million tonnes by 2021.
Consolidation into state-owned will make it easier for Beijing to control steel production going forward.
At China's state-owned companies, top executives are viewed as Communist Party cadres, rather than managers, when they are designated to take the helm of business empires.
Beijing also plans to merge its two largest shipbuilders - China State Shipbuilding Corporation and China Shipbuilding Industry Corporation - to bolster the nation's competitiveness in the global shipbuilding industry, according to the companies' stock exchange filings in July.
China 'yet to hit bottom' as economic downturn plumbed new depths in October
Operating the businesses in line with Beijing's directions is a political task that is often related to their further promotion.
In late September, the European Union Chamber of Commerce said in a report that Beijing's effort to strengthen the state-owned parts of its economy has been squeezing out European businesses and flouting global economic governance standards.
"One of the biggest challenges facing European companies in China is the perpetuation of a legal regime that distinguishes companies by ownership and favours state-owned over private and local over foreign," the business chamber said in a report. "The continuation of this system is doing little to inspire the European business communities' long-term confidence in China's economy."
Copyright (c) 2019. South China Morning Post Publishers Ltd. All rights reserved.