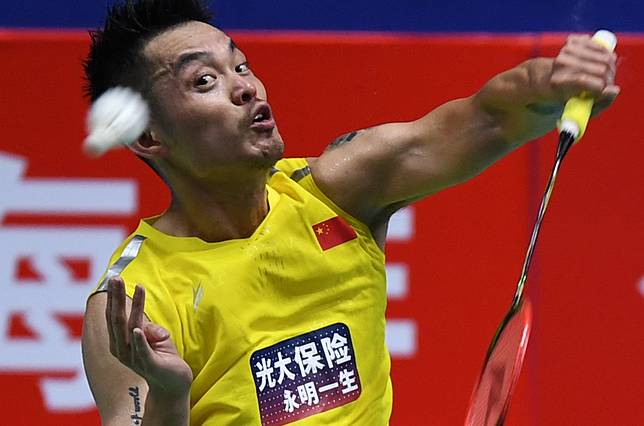 China's two-time Olympic champion Lin Dan is using the Hong Kong Open as another stepping stone in his desperate quest to qualify for the 2020 Tokyo Games.
The HSBC World Tour Super 500 event, which starts on Tuesday at the Coliseum in Hung Hom, is the biggest tournament before the season closes out at next month's year-ending finals in Guangzhou.
The Yonex-Sunrise sponsored tournament also provides players with another chance to collect precious Olympic qualifying points, with 36-year-old Lin determined to be part of the draw for next year's Olympics.
After his eighth first-round exit of the season - in front of a home crowd at the China Open in Fuzhou last week - the five-time world champion vowed to continue his journey with no plans to retire from the sport he once dominated.
"I would consider this Olympic cycle the most tortuous and difficult one for me," said Lin, who won Olympic gold in 2008 and 2012. "But I would definitely go out and give my best. I want to show my form and true quality and the power to fight. In fact, the process is very meaningful because it is a difficult target to realise."
Lin also dismissed speculation that he would retire. "It's still too early to say that," he said. "I can somehow continue giving my best (on tour) and my form, in fact, is getting better."
Ng is in a good position of qualifying for Tokyo but we want to see his ranking go up more so he can earn a better seeding at the Tokyo OlympicsDu Pengyu, Angus Ng Ka-long's coach
Despite struggling to regain his peak form, Lin is still ranked 17th in the qualification rankings while compatriot Chen Long, the 2016 Rio Games champion, is sixth.
Each country can send two singles players to Tokyo, provided both of them are in the top 16. Injury-plagued mainlander Shi Yuqi, who was the 2018 All England Open champion, is in 40th spot.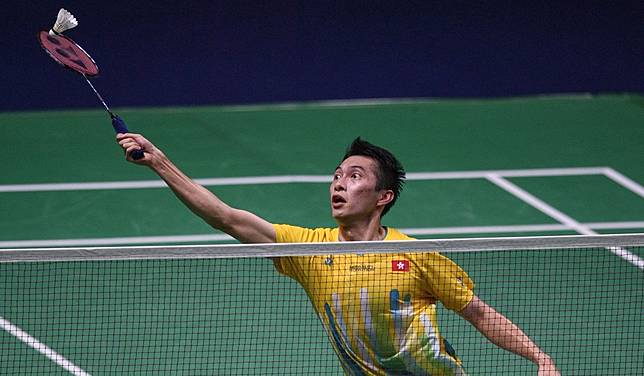 With the qualifying campaign ending in April next year, there are still plenty of variables that can affect the China squad - who made a clean sweep of all five gold medals at the 2012 London Olympics.
Lin is favoured to perform better in Hong Kong than he did last week with Denmark's Hans-Kristian Vittinghus waiting in the first round.
Local hope Angus Ng Ka-long, the 2016 Hong Kong Open champion, meets Anthony Ginting, the number eight seed from Indonesia in his opening clash.
Hong Kong head coach Tim He Yiming said Ng showed some consistency under new coach Du Pengyu, a former China national team player. "Du only came here for a short period of time but already there is good chemistry between Ng and him," said He.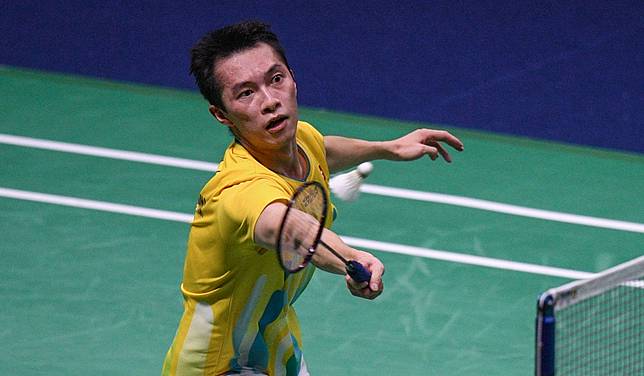 "Ng is in a good position of qualifying for Tokyo but we want to see his ranking go up more so he can earn a better seeding at the Tokyo Olympics."
Ng is seventh in the qualifiers and the coach hopes to have one more Hong Kong player squeeze into the final list. Vincent Wong Wing-ki, a 2012 Olympian, is 21st while rising star Lee Cheuk-yiu is four places behind him.
Meanwhile, Japan's world No 1 Kento Momota is hoping to set a record at the Hong Kong Open. The hottest player in the world clinched his 10th title of the year in Fuzhou, equalling the record of now retired Lee Chong Wei, of Malaysia, in terms of titles in a season.
The Japanese shuttler can break Lee's mark in Hong Kong this week or the World Tour finals in Guangzhou in December.
Copyright (c) 2019. South China Morning Post Publishers Ltd. All rights reserved.