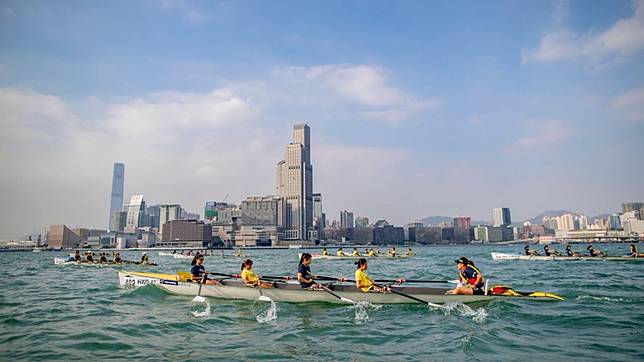 More than 500 rowers from 29 countries and territories have put their faith in Hong Kong as "one of the safest big cities in the world" as they look forward to competing in November's 2019 World Rowing Coastal Championships presented by Dah Sing Bank.
Organisers are delighted by the response from the world's best rowers - including Peru's men's world champion Eduardo Linares Ruiz - who will compete in singles and doubles in the first world championships to be held in Asia since the event was launched in 2007.
The strong entry field for the November 1-3 competition on Victoria Harbour defies expectations as Hong Kong reels from five months of social unrest stemming from the government's now-abandoned extradition bill.
"We have given the overseas teams regular updates, not assurances but updates on the actual situation," said Mike Tanner, chairman of the organising committee. "Hong Kong remains one of the safest big cities in the world, all you got to do is avoid the flashpoints.
"We have been very careful, obviously, we have had a lot of contingency plans and have tried to look at all the possible situations but we are confident we can keep all the relevant parties well-informed through WeChat and WhatsApp groups so we can direct them towards or away from the best places or the worst places.
"We are not overconfident but we will make sure they will all have a really good stay in Hong Kong and of course we are comfortable we can run the competition successfully."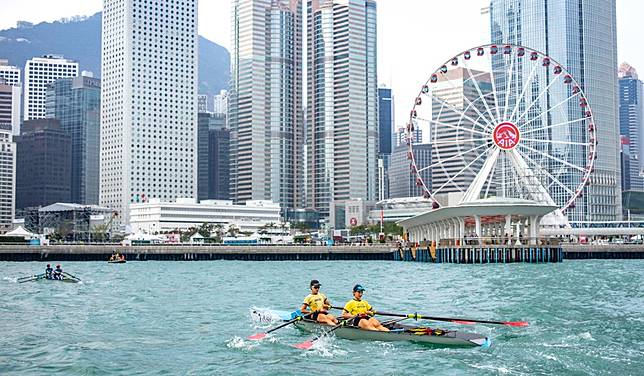 The rowing showpiece is one of the few sporting events that have survived the protests that have often turned violent since the social unrest started in June. The Hong Kong Tennis Open, Squash Open, Clear Water Bay Golf Open and March's Formula E race are among the events that have been cancelled.
Tanner said organisers had initially expected an entry field of more than 600 rowers when they won the bid to host the event. However, those estimates were significantly marked down - to about 200 - in mid-August when it became clear the protests were likely to continue.
"We got 500 so it is a really good outcome," said Tanner, who hope the championships will have a major impact on the Hong Kong rowing scene.
Hong Kong protests unlikely to affect World Rowing Coastal Championships at Victoria Harbour, say organisers
"This is something that will put Hong Kong on the map for international coastal rowing. We hope in the future we will be able to host it each year and make it an annual international coastal race, maybe on a similar course and make it become a bit of an iconic Hong Kong international race.
"But our objective is not only to run a great championship but to leave a good legacy that would promote coastal rowing locally."
The men's solo competition has attracted 45 competitors. Linares Ruiz will face 2018 silver medallist, Lars Wichert, of Germany, and bronze medallist Simone Martini, of Italy.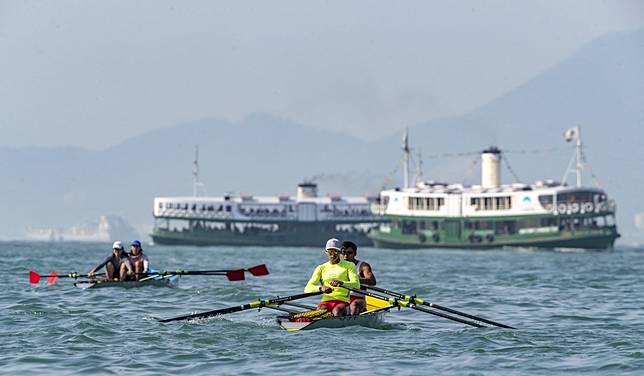 Martini most recently raced at the 2019 World Rowing Championships in the men's single sculls. Wichert is also a flat-water rower racing on the German national team last year in the lightweight men's single sculls.
The mixed double sculls has attracted a large number of entries with 39 boats represented. Back to defend their 2018 win are Janneke van der Meulen and Mitchel Steenman of the Netherlands. They will face last year's silver medallists from France, Pierrick Ledard and Edwige Alfred. Bronze medallist from Spain, Ander Martin has teamed up with a new partner, Maria Del Mar Ferrer Sanchez.
Diana Dymenchenko of Ukraine is back to defend her title in the women's solo and, in the men's coxed quadruple sculls, Italy's world champion crew from CC Saturnia are hoping for keep their title.
"Hong Kong and Victoria Harbour will prove to be a spectacular location for these championships - an iconic waterway in the middle of one of the world's great cities," says World Rowing Federation president Jean-Christophe Rolland. "The visibility that this will bring to the event will be of great benefit and will showcase the exciting nature of coastal rowing to the crowds."
Hong Kong will be represented by 81 rowers, 23 of them elite athletes.
Copyright (c) 2019. South China Morning Post Publishers Ltd. All rights reserved.