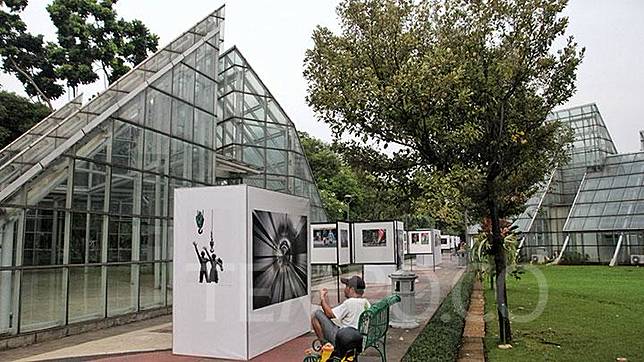 TEMPO.CO, Jakarta - Spending leisure time ingreen spaces might be the best option for some after a hectic routine. Some might consider a public park a site for a family gathering. Plenty of things and activities can be done there, such as relaxing, light exercise, or even a culinary tour.
Albeit Jakarta is known for its severe congestion, polluted city, the capital still has many green areas. As reported by online travel agent tiket.com, here Tempo summarizes five best parks in Jakarta to enjoy.
Suropati Park
This public park located in Menteng is considered one of the tourist spots in the capital. Its peaceful atmosphere generates from its lush trees and sculptural decorations. The park is also equipped with a jogging track in the shade of trees.
Cattleya Park
Located near fancy shopping malls Taman Anggrek and Central Park, this 3-hectare green space attracts residents in the area. Many deem Cattleya Park as one of the hidden gems in the city for its artificial river, flowery garden, and so on. The park is best for relaxing as well as jogging.
Pluit Reservoir Park
North Jakartans often visit this open space as it locates in Penjaringan. The park is suitable for a gathering with family or friends. Visitors can perform light exercises there. Street vendors in the area also offer a variety of foods to be enjoyed while relaxing.
Menteng Park
Unlike neighboring Suropati Park, this park has two greenhouses exhibition buildings to display paintings or arts. There often holds photography exhibitions. The park has a designated area for a children's playground. It is also famous for its culinary spots.
Situ Lembang Park
Not far from Menteng Park, Situ Lembang Park also one of the best options for relaxing in Jakarta. The green spaces also has a jogging track, and people are allowed to go fishing as well. Many street vendors occupy the areas, selling meat skewers, fried rice, and toasts.
BRAM SETIAWAN