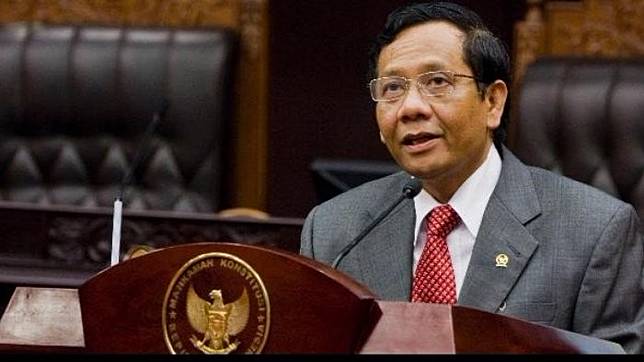 Coordinating Political, Legal and Security Affairs Minister Mahfud MD has expressed optimism fugitive Djoko Soegiarto Tjandra can be tracked down and arrested, saying it should be an easy task for the police and the Attorney General's Office (AGO).
"This country will be ashamed if it is made a fool of by Djoko Tjandra," Mahfud said in a statement on Wednesday. "How is it that the powerful police cannot arrest him? How is it the powerful Attorney General's Office cannot arrest him?" 
Mahfud's statement comes after the minister met with officials from both organizations and other relevant institutions including the Home Ministry's Population and Civil Registration Directorate General, the Law and Human Rights Ministry's Immigration Directorate General and the Office of Presidential Staff (KSP).
Mahfud said the Home Ministry and the Law and Human Rights Ministry would provide support in the form of population and immigration documents, while the KSP would assist with the necessary administrative instruments.
Read also: Minister Yasonna claims no trace of Djoko Tjandra in immigration system
The former Constitutional Court chief justice also said that the National Police and the AGO had expressed their determination to track down and arrest Djoko.
"It should be an easy matter for them to arrest people like [Djoko]. It's easy to sniff him out. If not, it would be outrageous," he said.
Djoko Tjandra was sentenced to two years' imprisonment and ordered to pay Rp 546 billion (US$54 million) in restitution by the Supreme Court in 2009 for embezzling billions of rupiah from the state bailout fund during the 1998 Asian financial crisis.
The high-profile corruption convict escaped to Port Moresby, Papua New Guinea, a day before the court announced the verdict.
After being at large for more than a decade, Djoko has reportedly returned to Indonesia to file a review of his case, but his whereabouts remain unclear. He was absent from the first hearing in his case review on Monday.
Mahfud said Indonesia would also reactivate its corrupt person hunting team to help track down Djoko. The team, which was formed during former president Susilo Bambang Yudhoyono's administration, consists of  from the National Police and the AGO, who work under the coordination with the Law and Human Rights Ministry.