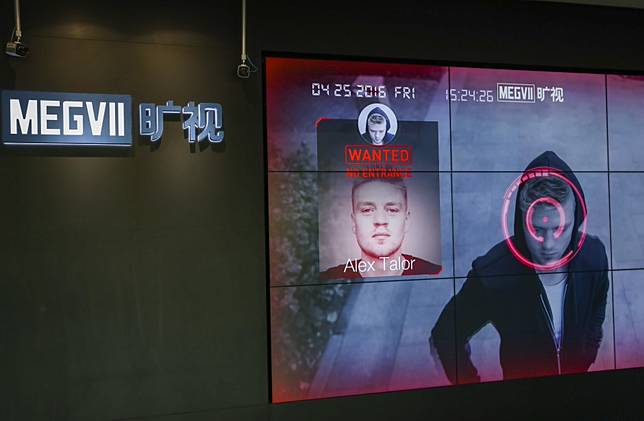 Chinese AI start-up Megvii, which was recently blacklisted by the US along with seven other Chinese tech firms over alleged human rights violations, said on Monday that the ban was a "challenge" and there would be an impact on its supply of servers and a planned IPO in Hong Kong.
"The specific impact is that we can't directly buy products subject to US export regulations, such as x86 servers and GPUs (graphics processing units) made in the country," said Yin Qi, company co-founder and chief executive in an internal letter to staff on Monday, a copy of which was obtained by the SCMP. Nevertheless, Yin said Megvii is "well-equipped for the fight".
Beijing-based Megvii was among 28 Chinese public security bureaus and companies put on a US trade blacklist last week over what Washington said was Beijing's treatment of Uygur Muslims and other predominantly Muslim ethnic minorities. The companies, which also include fellow facial recognition start-ups SenseTime and Yitu along with video surveillance specialist Hikvision and voice recognition giant iFlyTek, all roundly denounced the move last week.
Yin did not rail against the US, which has become involved in an escalating tech war with Beijing, in Monday's internal letter. Instead he said the industry had "enjoyed the innovative fruits yielded by the US for four decades and had never really had a sense of crisis (before now)." He added that "Chinese companies hadn't done well in core technology and fundamental research" and had been "besotted by an illusory cyber prosperity for the past 20 years."
A spokesperson for Megvii declined to comment on the internal letter.
So-called x86 servers are a family of instruction set architectures, initially developed by Intel on the 8086 microprocessor. Although several domestic names such as Inspur and Sugon provide such servers, they largely rely on patents licensed by American electronic giants Intel and AMD.
In the case of GPUs, domestic suppliers have so far been unable to compete with US firms such as AMD and Nvidia in the commercial market.
Yin said Megvii, which designs image recognition and deep-learning software, has been preparing for possible supply shortages since May, when reports first surfaced that the company could become the next target after the bans placed on Chinese network gear makers Huawei Technologies and ZTE over US national security concerns.
Yin said Megvii would "firmly carry on" with its IPO plan, which could raise up to US$1 billion in a listing initially scheduled for the fourth quarter of the year according to an earlier Reuters report, although there could be "some disturbance". Megvii's last funding round in May pulled in US$750 million, reportedly bringing its estimated valuation to more than US$4 billion.
In the letter, Yin says that Megvii and its lawyers are negotiating with the US Department of Commerce about alternatives to the Entity List ban, as the human rights allegations are "ungrounded". Although there is a chance that the ban could be lifted in the short term, Yin said that a long term tech war had begun between the US and China that meant reconstruction of the supply chain was "unavoidable".
The Beijing-based company laid down a code of conduct for AI ethics along with governance proceedings in a stand-alone section under an IPO prospectus that was uploaded to the Hong Kong stock exchange in August.
The ethics move came after a New York-based human rights group accused Megvii of its link to a mobile app that formed part of the mass surveillance infrastructure set up by authorities in the Xinjiang Uygur autonomous region earlier this year.
Human Rights Watch later backtracked on its findings though, issuing a correction and stating that Megvii "seems not to have collaborated" in the development of that app. It also confirmed that the Face++ code found in the app's login function was "inoperable" and never actively used.
For more insights into China tech, sign up for our tech newsletters, subscribe to our Inside China Tech podcast, and download the comprehensive 2019 China Internet Report. Also roam China Tech City, an award-winning interactive digital map at our sister site Abacus.
Copyright (c) 2019. South China Morning Post Publishers Ltd. All rights reserved.