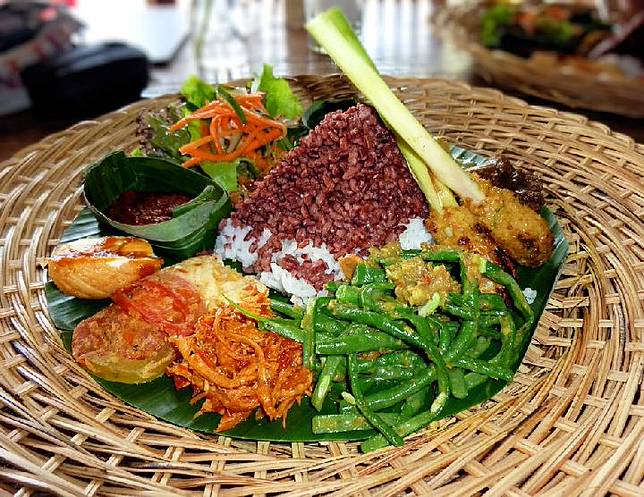 TEMPO.CO, Jakarta - For Indonesians who often cook their own meal while staying overseas, obtaining the necessary ingredients of Nusantara (Indonesian archipelago) – mainly spices – might be a difficult task, as Indonesian food generally consists of numerous spices that could alter the taste if one of left out.
A number of local spices might not be found overseas, as mentioned extensively in Aslida Rahardjo's cookery book "Resep Masakan Indonesia di 5 Benua" (Indonesian food recipes in 5 continents) that was launched on September 22, 2019.
Aslida shared her experience upon preparing an Indonesian meal while living overseas. Here are three of the examples:
Replace Turmeric with Saffron
Turmeric – known locally as Kunyit – is generally used as a coloring ingredient and add aroma to a meal. It is usually sold in powder form, which can be a scarce product in several countries. Saffron is the alternative ingredient that can be used as food coloring after it is immersed in water as the Middle Easterners would normally use it for.
Interchange Red Garlic with Onions
Generally, an Indonesian meal will feel and taste different without the presence of red garlic that has a strong and identifiable aroma. Onions can be the alternative for red garlic as the latter spice can be easily found in local markets.
Aslida gave an example of using three large onions to replace five red garlic a food ingredient might mandate. "It will present the same aroma," she says in her book.
Coconut Milk Made From Dried Coconuts
Another distinctively-Indonesian ingredient often found in the vast Nusantara cuisine list is santan or coconut milk. This ingredient is easily obtainable in Indonesia in the form of powder to canned coconut milk. Unfortunately, it is a generally scarce product in a number of countries.
The easiest way is to blender dried coconuts with hot or warm water before the juices are pressed and filtered.
ANTARA