Hong Kong's dining scene is a dizzying array of upscale restaurants and down-to-earth comfort food.
This is the home of delicate dim sum bites"soft translucent dumpling skins wrapped around hearty chunks of shrimp; fine cuts of sweet barbecued pork tucked inside thick wheat buns; and silky rice noodles rolled into tightly packed crepes.
But there's also calorie-filled comfort food like hearty bowls of beef brisket soup, plates of seafood deep-fried with black pepper, and starchy vegetables drenched in fermented bean sauce.
Hong Kong cuisine is rooted in subtle Cantonese flavors, but its history as a former British colony has left an indelible mark on its culinary DNA. No other Chinese city has such a deep love for buttery toast and milk tea as Hong Kong does.
(Read more: The colonial roots of Hong Kong milk tea and how it became a symbol of the city's identity)
There are plenty of Hong Kong food guides out there, but we wanted to know how a local eats, so we enlisted the help of Ashley Yue of Hong Kong Food Crawlers, who once took Jon Hamm out to lunch, to run us through a typical day in Hong Kong from breakfast to dinner. Here are her picks: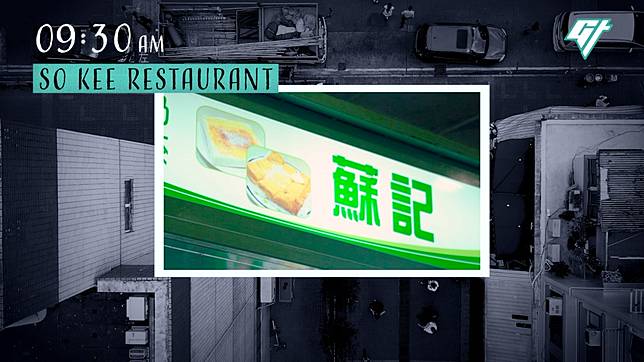 So Kee is a breakfast darling, and one of many stands on the second floor of the Tai Po Cooked Food Centre in the northeastern reaches of Hong Kong.
Housed above markets that sell fresh produce, cooked food centers are popular spots for locals to grab a quick and cheap meal. The stalls in these food courts source their ingredients from the floors below, and the dining area is usually a no-frills smattering of plastic chairs and tables.
(Read more: At this no-nonsense Hong Kong restaurant, you have to fight for your dim sum)
At So Kee, the piEce de resistance is the Hong Kong-style French toast"really a thick piece of deep-fried white bread slathered in butter.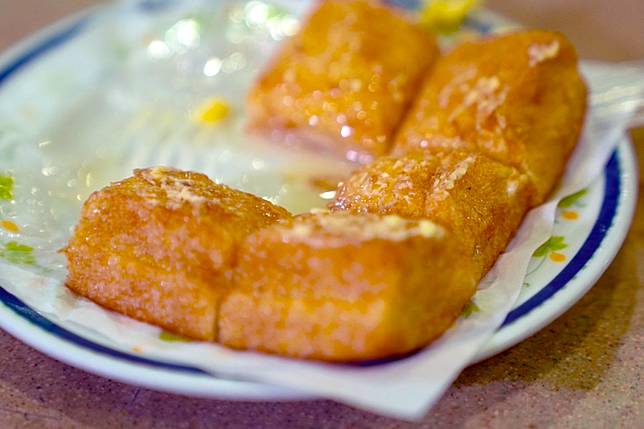 It's topped with a healthy dollop of kaya jam"a Southeast Asian condiment made with coconut milk, eggs, and sugar"and paired with a cup of yuenyeung 鸳鸯, a classic Hong Kong mix of coffee and tea.
If you're looking for a jolt of acidity to wake you up in the morning, the salted lime 7-Up is a good beverage to start.
The preserved lime adds a touch of bitterness to an otherwise cloyingly sweet beverage.
So Kee, 2nd Floor of Tai Po Cooked Food Centre, 8 Heung Sze Wui Street, Tai Po
Kwan Kee, also in Tai Po, often sees snaking lines out the door, and the people here come for one thing: beef brisket noodle soup.
The dish is a Hong Kong classic, and you can find it all over the city, but Kwan Kee's version has a particular umami kick that saturates each and every bite.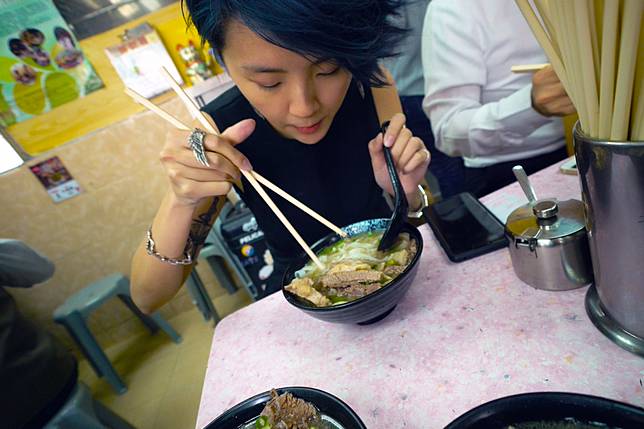 The soup is clarified, which means all the murky, coagulated solids have been skimmed off. The result: a clean, flavorful punch of broth with tender bites of beef.
The dish is anchored by silky rice noodles. The only garnish is a pinch of scallions, but really, that's all it ever needs.
Kwan Kee Clear Soup Beef Brisket, 26 Tai Ming Lane, Tai Po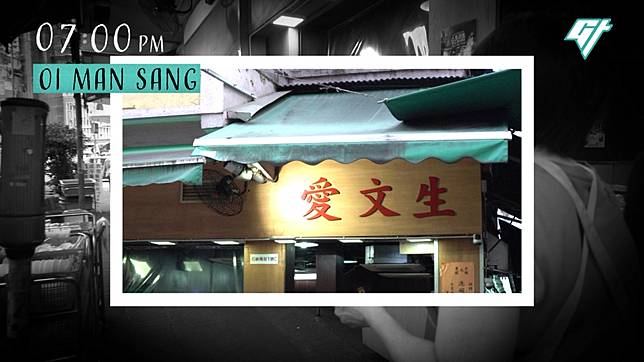 Oi Man Sang in the neighborhood of Sham Shui Po is the quintessential dai pai dong 大牌档, a class of al fresco restaurants where the seats and kitchen are both on the street.
Dai pai dong literally means "big-license stall," and it's a reference to the licenses that were given out to these restaurants in the 1940s and '50s. "Literally a piece of paper as big as your face," says Ashley Yue.
(Read more: There aren't many places making real fish balls with fresh fish anymore. This one still is.)
The restaurants are a dying breed in Hong Kong, the result of a decades-long cleanup. Only 25 are left, and Oi Man Sang is one of the OGs. Its license has been around since 1956, and the shop doles out plates of hearty seafood and comfort bites like black bean-drenched clams and deep-fried calamari.
The black pepper shrimp is another staple, served underneath a layer of crispy bell peppers.
Most of the dishes are cooked outside on the streets, which makes this not only a tasty way to round off the day, but an experience to remember.
Oi Man Seng, 1A-1C Shek Kip Mei Street, Sham Shui Po
Copyright (c) 2019. South China Morning Post Publishers Ltd. All rights reserved.