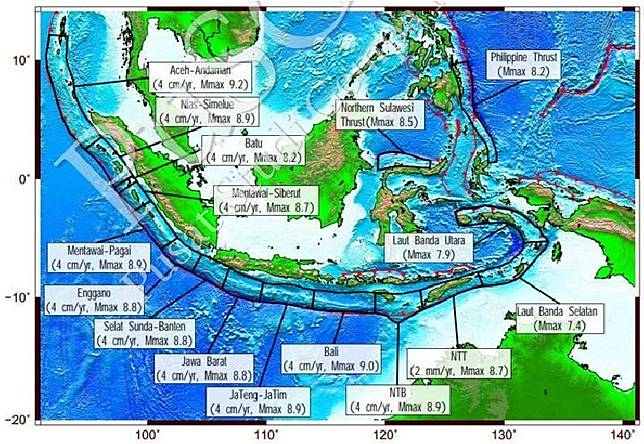 TEMPO.CO, Jakarta -Head of mitigation and earthquake at the Meteorology, Climatology, and Geophysics Agency (BMKG), Daryono, explained that the increasingly active Bengkulu megathrust zone needs to be closely monitored to increase people's awareness toward disaster mitigation.
"We need to be alert on the increasing earthquake activities in the region, considering the area historically saw major earthquakes that sparked tsunamis," Daryono warned.
The early morning of Tuesday, October 5, saw a magnitude 5.9 earthquake hit the region with the epicenter just 154 kilometers southwest of Bengkulu. This was followed by a second quake measured at M 5.0 on the same day at noon, with its epicenter not far from the original source.
According to the BMKG, the two earthquakes are classified as shallow ones within the megathrust zone, which lies at a slope in the subduction zone between the Indo-Australia and Eurasian Plates. Both earthquakes' hypocenter was located at the outer arc ridge of the Sumatra subduction system.
History reveals that the area was struck by a massive earthquake in 1833 that was measured at magnitude 8.9. A string of major earthquakes was also recorded on September 12, 2007, (M 8.5) and on September 13, 2007, (M 7.9).
ANTARA