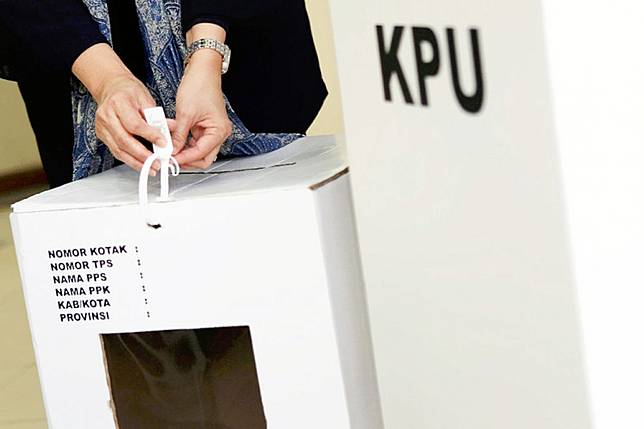 The General Elections Commission (KPU) has denied allegations that it is trying to conduct "systematic cheating" to favor a certain presidential candidate by manipulating the vote recapitulation data.
KPU commissioner Ilham Saputra said on Friday that the inconsistent data found on the KPU's website was merely human error, which had been fixed right away following reports.
"Should any of you find any inconsistent data [between recapitulation data on kpu.go.id and data on C1 vote tally forms], you can inform us via our 24/7 phone service," Ilham said.
"Please stop spreading hoaxes that the KPU is conducting systematic cheating, because we are not," he added.
Allegations have been rife on social media about the commission cheating, following the finding of vote-recapitulation data input by KPU on its website kpu.go.id that did not match data recorded by election committees on C1 vote tally forms.
For example, a short video circulating online shows that the KPU's website recorded 26 votes for presidential candidate pair Joko Widodo-Ma'ruf Amin and 41 votes for the Prabowo Subianto-Sandiaga Uno pair at polling station 10 in Laksamana sub-district of Dumai city, Riau.
The polling station's C1 form, on the contrary, shows that Jokowi-Ma'ruf got 26 votes but Prabowo-Sandiaga received 141 votes.
"With this incident, I'm starting to lose faith in the commission. I hope it can maintain its credibility and honesty. Please, do not take sides for one particular party," said the person who recorded the video.
The KPU said that "human error" during the data input process occurred in at least five polling stations, located in Maluku, West Nusa Tenggara, Central Java, Riau and East Jakarta. The issue, however, had been addressed.
Ilham gave an assurance that the previous data-input errors would not affect the election results as the KPU would merely refer to nationwide recapitulation.