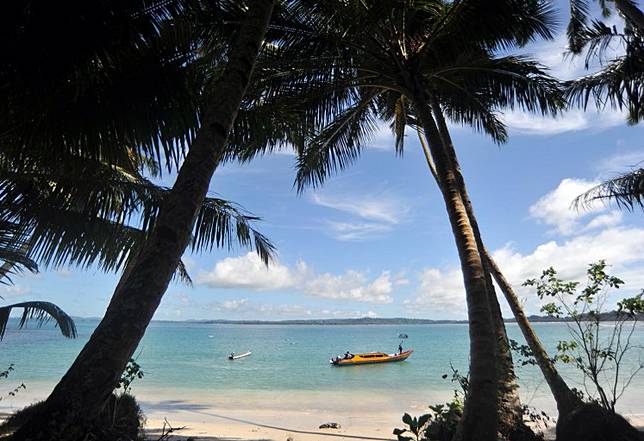 The government plans to develop port infrastructure in Padang to spur tourism in West Sumatra, especially in the Mentawai Islands regency, an official has said.
The planned Marina Center would not only serve as a port but also culinary center, said Ridwan Djamaluddin, the undersecretary of infrastructure and transportation coordination at the Office of the Coordinating Maritime Affairs and Investment Minister.
The port, to be operated by state-owned PT Pelindo II, emerges as the government's measure to offer sea transportation for tourists wanting to visit the Mentawai Islands regency, an aspiring destination for surfers. It will give tourists an additional option as the government also plans to develop an airport on the island.
"There is a world-class tourist attraction in the Mentawai Islands regency. Thus, we need to prepare quality infrastructure, so when tourists want to visit the island, they have a good port here," Ridwan was quoted in a statement as saying on Monday.
The plan comes at a time when tourism in West Sumatra has almost ground to a halt. No foreign tourists came in through Minangkabau International Airport in Padang Pariaman regency in June, marking zero foreign arrivals for a third consecutive months as the industry was reeling from the coronavirus pandemic.
But the occupancy rate of star-rated hotels in the province started to pick up by 9.87 percentage points to 21.14 percent in June from May, in part thanks to government officials on work trips.

West Sumatra recorded a contraction of 33.24 percent year-on-year (yoy) in the accommodation sector as the province's economy plunged by 4.91 percent yoy in the April-June period.
The Jokowi administration is also developing a road to support the connectivity of the planned Tapang Bay Port to bolster not only the province's tourism, but also its trade.
The Transportation Ministry aimed to conclude by August the detailed engineering design of the port infrastructure as the government had completed the feasibility study and the master plan, said Ridwan.
With regards to supporting infrastructure, the government has built 33.86 kilometers of the roads to connect the port. It has also built seven bridges of a total 13 planned.
"We want to develop the coastal areas of West Sumatra, so they are not left behind other areas by constructing a road connecting Bunga Tanjung and the port location, as well as other infrastructure on the side of Tapang Bay Port," said Ridwan.
West Sumatra Deputy Governor Nasrul Abit said his office was preparing the necessary permits to expedite the development of the Marina Center and the infrastructure to support the Tapang Bay Port.
"It is Coordinating Maritime Affairs and Investment Ministre Luhut Pandjaitan's idea via deputy Ridwan to develop the Marina Center in the estuary, which will connect to Mentawai Islands regency," said Nasrul, a Gerindra party politician.
 "We are preparing all the permits. We are expecting everything to be processed as soon as possible."