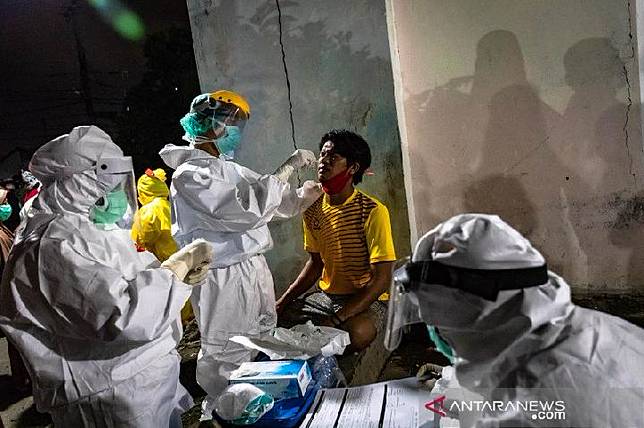 TEMPO.CO, Jakarta - Twenty-three residents of Muara Baru in North Jakarta have tested positive for the novel coronavirus disease or COVID-19, head of the North Jakarta Health Office, Yudi Dimyati, confirmed on Friday.
"The patients are asymptomatic and have taken swab tests," he said.
They had come in close contact with a COVID-19 patient and were traced by the local health sub-office and tested, he said adding, none of them showed any symptoms of COVID-19 infection.
None of them had any history of congenital diseases, including heart disease and shortness of breath. Therefore, they were categorized as asymptomatic, he continued.
"Nineteen of the patients have been referred to the Duren Sawit Special Hospital in East Jakarta, while four are self-isolating at home," he stated.
The patients were referred to the hospital because they were residing with relatives, including children under five, senior citizens, and people with acute diseases, who are in the high risk group forCOVID-19, he said.
The Jakarta provincial government has recorded 7,053 confirmed coronavirus cases as of Friday (May 28, 2020), with 1,807 people recovering from the virus, 2,007 people undergoing treatment at hospitals, 2,722 people self-isolating, and 517 people dying of the infection.
ANTARA