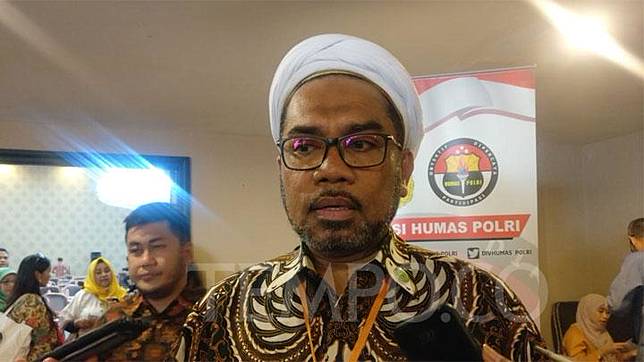 TEMPO.CO, Jakarta -Several state-officials under President Joko "Jokowi" Widodo's administration have given divided statements or arguments in terms of handling the coronavirus (COVID-19) outbreak.
There were at least two instances where a public clarification had to be made, the following are the examples of state-officials showing lack of coordination among their circle:
Presidential staff's test result comes back positive
On Friday, April 3, Presidential office's main expert (KSP) Ali Mochtar Ngabalin revealed that there was one female staff member that tested positive for coronavirus, which according to him has been isolated. Ngabalin claims he obtained the clearance from the Presidential Chief of Staff Moeldoko to publically announce the finding and brought forth the notion that the KSP headquarters would be cleared and sterilized.
However, on the same day, Ngabalin's statement was publically denied in a written statement by KSP acting-deputy IV Juri Ardianto who claims that "The entire KSP personnel was tested negative for COVID-19 and that the KSP headquarters will not be cleared. I myself am at the office."
The KSP had previously conducted a rapid test for COVID-19 where results showed a number of positive cases. However, a followup PCR test negated the initial rapid test results on the same afternoon the rapid tests were done.
Homecoming or mudik
Presidential Palace spokesman Fadjroel Rachman once announced that the president does not bar people from mudik, which is the annual homecoming tradition as Ramadan arrives. He said that those who decide to do so must subject themselves to a 14-day self-quarantine and will be under monitoring status (ODP).
However, Fadjroel's statement was revised by State Secretary Pratikno who said that the President is encouraging people to not travel afar. "In actuality, the government is strongly encouraging people to not conduct 'mudik'," said Pratikno on April 2.
The disagreement exhibited by State Officials eventually confirms that the government has not officially banned people from conducting mudik. At least three regional leaders; Ridwan Kamil, Anies Baswedan, and Ganjar Pranowo, viewed the Central Government's leniency regarding its 'mudik' policy amid the coronavirus outbreak as a lack of government assertiveness to suppress the spread of the virus.
FRISKI RIANA