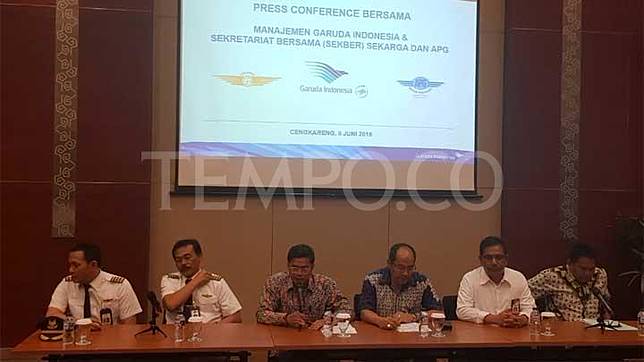 TEMPO.CO, Jakarta - Management of state airliner Garuda Indonesia will immediately conduct a gradual examination to all of the employees following the arrest of its two pilots for consuming crystal meth.
"This is as our attempt to prevent narcotics abuse at the working environment as well as to guarantee the safety and comfort of Garuda Indonesia customers," said Garuda CEO Irfan Setiaputra in the press release on Saturday, July 11.
Two pilots of Garuda and Citilink, DC and DSK, and another individual were nabbed by the authorities when consuming the meth in Cipondoh, Tangerang.
Irfan said his office is further investigating the case and will act decisively to its employees who proven to be abusing drugs by terminating their employment.
South Jakarta Police of Narcotics Unit nabbed three pilots of state and private airliners who were found consuming crystal meth in Cipondoh, Tangerang. At the same time, the authorities also arrested one drug supplier S.
"They're arrested on Monday, July 6, at around 6 p.m. in Cipondoh, Tangerang," said Chief of South Jakarta Police's narcotics unit, Commissioner Vivick Tjangkung in a press release on Friday, July 10.
YUSUF MANURUNG