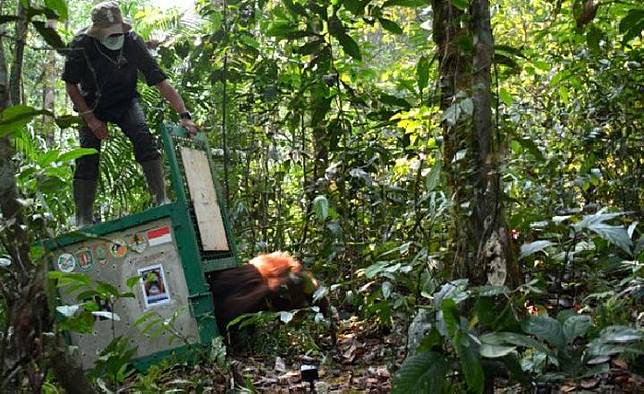 TEMPO.CO, Jakarta -Seventeen orangutans had just finished the rehabilitation process at the Borneo Orangutan Survival Foundation(BOSF) Nyaru Menteng and were reintroduced to the Bukit Baka-Bukit Raya National Park (TNBBBR).
"We will conduct three separate trips to reintroduce 17 orangutans to the TNBBBR. Today, we arrived at the DAS Bemban and the other two trips will be at the DAS Hiran," said BOSF CEO, Jamartin Sihite on Tuesday.
The separate reintroduction locations were meant to even out the spread of orangutan's population in the long run. The reintroduction of 17 orangutans marks BOSF Nyaru Menteng's eighteenth reintroduction.
This reintroduction and translocation are thanks to the joint effort of the Central Kalimantan BKSDA, Bukit Baka-Bukit Raya National Park, and the USAID Lestari.
The group continues to call against further deforestation, which is the main driving force of orangutans getting out of their original habitats.
ANTARA