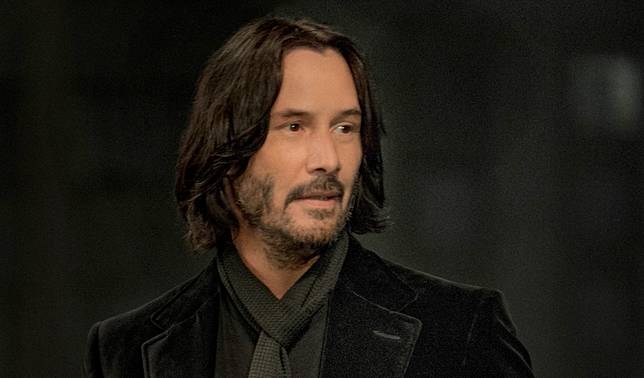 In 2010, a photo of actor Keanu Reeves eating a sandwich alone on a park bench in New York sparked a slew of "Sad Keanu" memes.
At the time, the actor had experienced a string of box-office flops, leaving fans worried. That concern snowballed into an internet sensation with, according to Ranker.com, the Reddit thread attracting 281,000 views " instantly making it the front page of the site.
Not long after that, a Facebook page was created to inaugurate June 15 as the official "Cheer Up Keanu Day".
In recent years, the 54-year-old star of The Matrix films seems to have bounced back with the success of the John Wick action films " including the recently released third instalment of the franchise, John Wick: Chapter 3 " Parabellum, which has seen him happily making the rounds of the talk show circuit, including The Ellen DeGeneres Show and The Late Show with Stephen Colbert.
Since flattery is free and there are no limits to our appreciation of the prolific actor, we want to cheer him up anyway.
Here are our favourite roles that Reeves has portrayed over his 30-year career.
Le chevalier Raphael Danceny " Dangerous Liaisons
The male counterpart to the innocent Cecile (Uma Thurman), Danceny was certainly adept at playing the piano.
Ted Logan " Bill & Ted's Excellent Adventure
This role was both blessing and a curse for Reeves' career. He is most remembered for his portrayal of a lovable idiot, but has not been able to shake off the idea that he shares the same IQ as his character since then.
Jeff (uncredited) " Rush Rush music video
Ranked as one of the most successful songs in the 1990s in the United States, those who did not know who Reeves was at the time would simply ask: "Who's that hot guy in Paula Abdul's music video?"
Johnny Utah " Point Break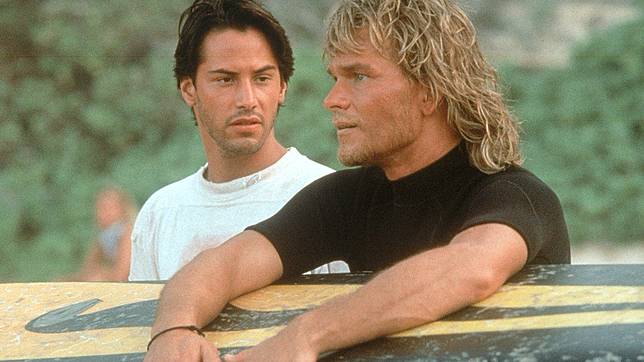 Reeves officially made the switch from ingenu roles to action star in his portrayal of an undercover FBI agent who also surfs in tight wetsuits.
Jonathan Harker " Bram Stoker's Dracula
One of the best performances of Reeves' career was opposite Gary Oldman as Count Dracula.
Jack Traven " Speed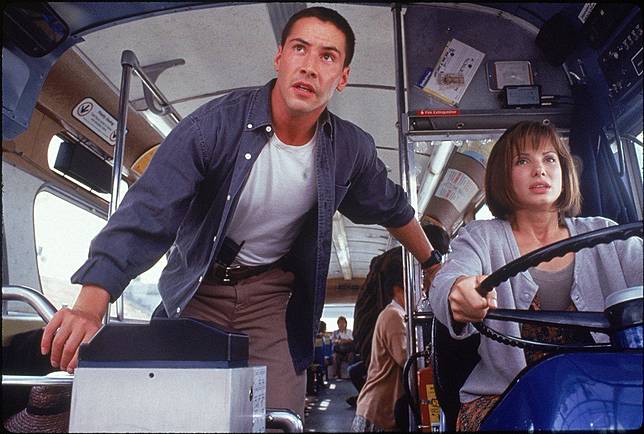 This is the film that put the him on the map with audiences worldwide. Nobody will ever forget his portrayal of badass SWAT officer, Jack Traven, opposite Sandra Bullock.
Paul Sutton " A Walk in the Clouds
Who could resist Reeves in uniform?
Kevin Lomax " Devil's Advocate
Sparks flew when Reeves teamed up with Charlize Theron, and man, he cleans up well in that suit.
Neo " The Matrix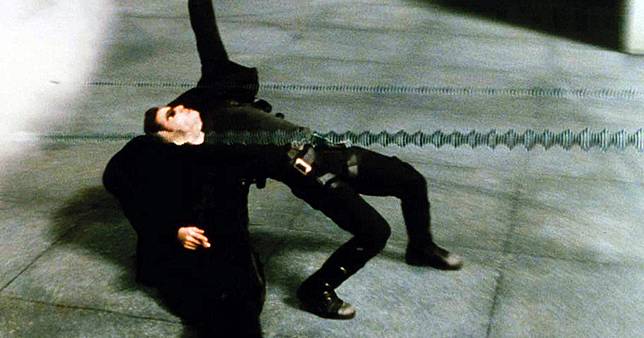 Not only was he "The One" in this cult classic, but he also became "The One" in everyone's hearts after his role as the cool-as-a-cucumber sci-fi action hero.
Nelson Moss " Sweet November
Pairing up with Theron again, his character in this film set a new bar for apologies and made listening to Enya cool again.
John Constantine " Constantine
Reeves is so cool, he was in a comic book film before it was a thing.
Alex Wyler " The Lake House
Reeves reunited with Bullock in this time-bending romantic drama, which gave us a new appreciation of architecture and letter writing.
Tom Ludlow " Street Kings
Reeves reminded us that he can handle a gun as an LAPD vice detective.
John Wick " John Wick
After all the Sad Keanu memes, he made a huge comeback with this sleeper hit. Man, they shouldn't have killed his dog.
Himself " Always Be My Maybe
By far one of the most memorable scenes in the Netflix romcom, written by and starring Ali Wong, Keanu being himself was all we needed.
In case you were wondering, we did not include sequels or later instalments to avoid being redundant, but here's a clip of the man himself training for John Wick: Chapter 3 " Parabellum to make up for it.
What are the 5 worst films from the Marvel Cinematic Universe?
Want more stories like this? Sign up here. Follow STYLE on Facebook, Instagram and Twitter
Copyright (c) 2019. South China Morning Post Publishers Ltd. All rights reserved.