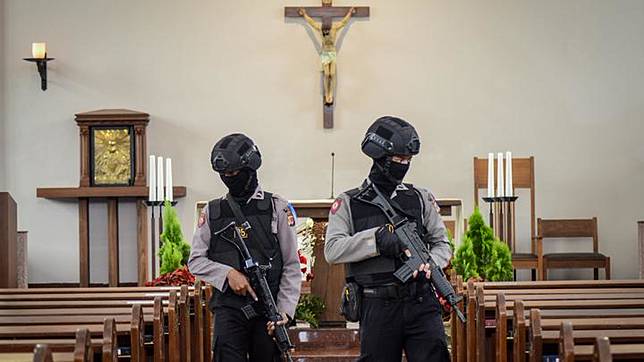 TEMPO.CO, Jakarta - The Jakarta Metro Police will dispatch 10,000 officers to secure Christmas and New Year's celebrations. Security measures will include setting up dozens of guard posts around the Jakarta Metro area.
"We are preparing 95 PAM posts and 27 services posts in the Metro Jaya areas," Jakarta Police's PR chief, Sr. Comr. Yusri Yunus, said on Thursday, December 13.
Yusri said the police are also working with the TNI Army and the capital city government to enhance security. They will all have a meeting on December 23 to decide which areas of Jakarta will become the focal points for safeguarding.
"On December 23 we will hold an assembly to prepare for Christmas and New Year's celebrations at the Polda Metro Jaya," he said.
Yusril hopes that maximum surveillance will ensure a safe, comfortable celebration in the capital, and that the people planning to leave Jakarta for vacation will feel at ease knowing that their hometown is safe.
M Julnis Firmansyah