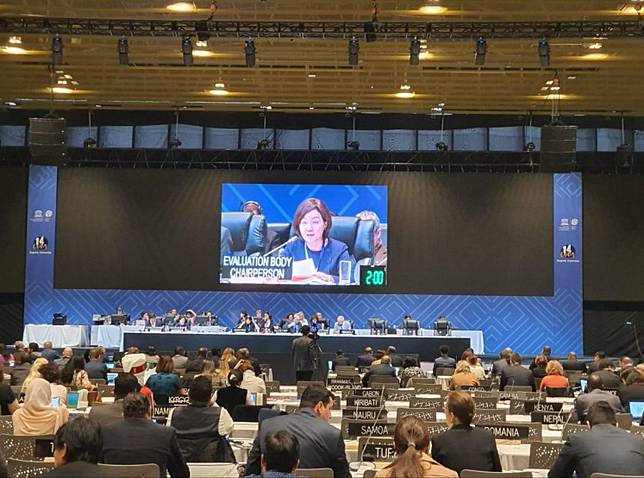 Pencak silat, a traditional Indonesian martial art married with dance that has found a wider audience in film in the past few years, was recognized on Thursday as a piece of intangible world heritage by the United Nations Educational, Scientific and Cultural Organization (UNSECO).
UNESCO's inter-ministerial General Assembly announced the inscription of pencak silat onto its Representative List of the Intangible Cultural Heritage of Humanity at its meeting in Bogota, Colombia, said Kamapradipta Isnomo, a Foreign Ministry official.
The committee found that the discipline had elements of comradeship and helped preserve social order, whether in Indonesia's regions, nationally or even internationally, said Kama.
"The inclusion of pencak silat as intangible cultural heritage […] is proof that the international community recognizes the importance of this martial art that has been passed down in Indonesia for generations and even to this day," said the director of the international organization for developing countries.
"Indonesia is committed to preserving the tradition of pencak silat, not only through its instruction as a sport or martial art, but also in arts and culture."
As a sport and art form, pencak silat contains both self-defense and artistic aspects. Each region in Indonesia pursues its own distinct style while maintaining common fundamental principles.
The variety of schools across the archipelago attest to the popularity of pencak silat within the country, but the martial art has enjoyed a wider audience outside of Indonesia in recent years thanks to practitioners like Iko Uwais, Yayan Ruhian and Cecep Arif Rahman, who have appeared in film franchises such as The Raid, John Wick and Star Wars.
With the inclusion of pencak silat, Indonesia now has 10 traditions recognized as world cultural heritage: wayang (shadow puppet theater), Indonesian batik, education and training in batik, the angklung (bamboo tonal percussion instrument), the Saman dance from Aceh, the Noken netted bag from Papua, three types of Balinese traditional dance, South Sulawesi's Pinisi boat making and the kris dagger. (tjs)