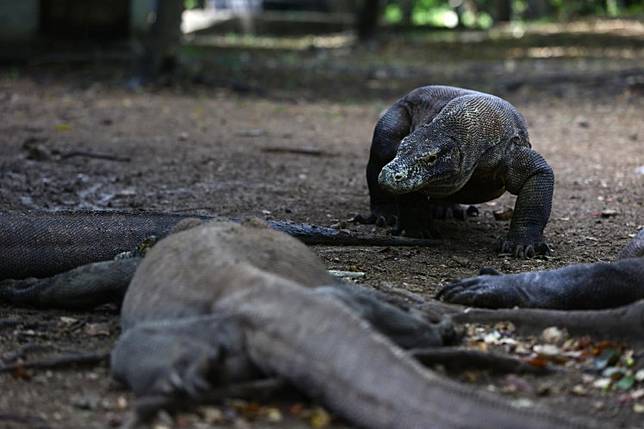 The tourism authority of Labuan Bajo in East Nusa Tenggara is floating the idea of promoting its tourist attractions through endorsements by international celebrities, such as Titanic movie actor Leonardo DiCaprio.
Labuan Bajo Flores Tourism Authority (BOPLBF) head Shana Fatina Sukarsono said she wanted to enhance promotions for the destination since it has gained popularity in the last three years, especially through social media and other online platforms.
"We still do not have any specific names. Maybe Leonardo DiCaprio or Denzel Washington can promote it? We will see," she told the press in Labuan Bajo on Friday.
Labuan Bajo is among the government's five super-priority destinations dubbed the New Balis, the development of which is part of its efforts to expand the tourism sector as a new source of economic growth.
The destination offers island-hopping, sailing, snorkeling and trekking, among other things.
Read also: 'Don't sell it cheap': Komodo Island targeted at 'premium' tourists
Shana said that exposure through an international celebrity could help boost the popularity of one of the region's main attractions that can be reached from Labuan Bajo, namely Komodo Island.
About 176,000 tourists visited Komodo Island in 2018, three-quarters of whom were foreigners, a fourfold increase from 2010.
The island — home of endemic Komodo dragon — was named a UNESCO World Heritage Site and a Biosphere Reserve in 1986. At the same time, DiCaprio is known for being actively engaged in environmental issues such as climate change and animal welfare, aside from his fame as an Oscar-winning actor.
Shana expressed hope that whoever endorses Labuan Bajo could show the importance of biodiversity conservation in the area as the current branding had yet to emphasize the title of UNESCO's World Heritage Site.
"Most importantly, we are looking for someone who is an environmental activist and has an understanding that biodiversity is an important aspect that needs to be preserved," she said.
According to the BOPLBF presentation material, the agency is to receive Rp 108.16 billion (US$7.7 million) for promotions from the Tourism and Creative Economy Ministry in 2020.
Read also: Sustainability of Jokowi's 10 new Balis in question
Coordinating Maritime Affairs and Investment Minister Luhut Pandjaitan said in late September that the government had decided to make Komodo Island an "exclusive" destination with "premium" pricing for access, the proceeds of which would be used for conservation and community development programs.
His statement followed East Nusa Tenggara Governor Viktor B. Laiskodat saying in July that the island needed to be closed to the public to stop tourism from interfering in the dragon's mating and egg hatching and to cut the risk of poaching of the reptiles' prey, including deer, buffalo and wild boar.
"Komodo Island will not be closed. We will manage it with the central government and regional administration and other stakeholders, so there will be regulations on limitations of tourist numbers to Komodo Island through ticketing," said Luhut.